A huge THANK YOU to Keith from Iowa County Emergency Management, Iowa County Sheriff's Department, Iowa County Dispatch, Cobb, Montfort, Livingston, Rewey, and Linden Fire Departments, Cobb and Livingston First Response, Montfort EMS, Highland EMS, Haase Service & Towing, and the Grant County Coroner's Office for participating in the Iowa-Grant High School Mock Accident. Thank you to our student patient volunteers for making it very believable. Great Job Everyone!!!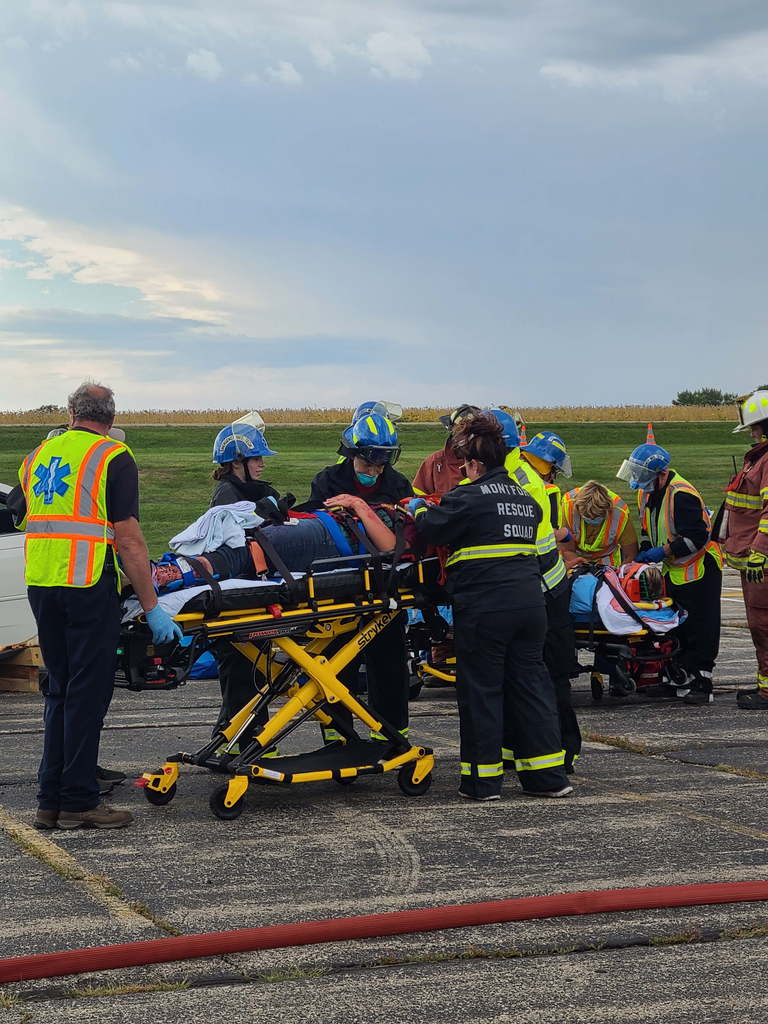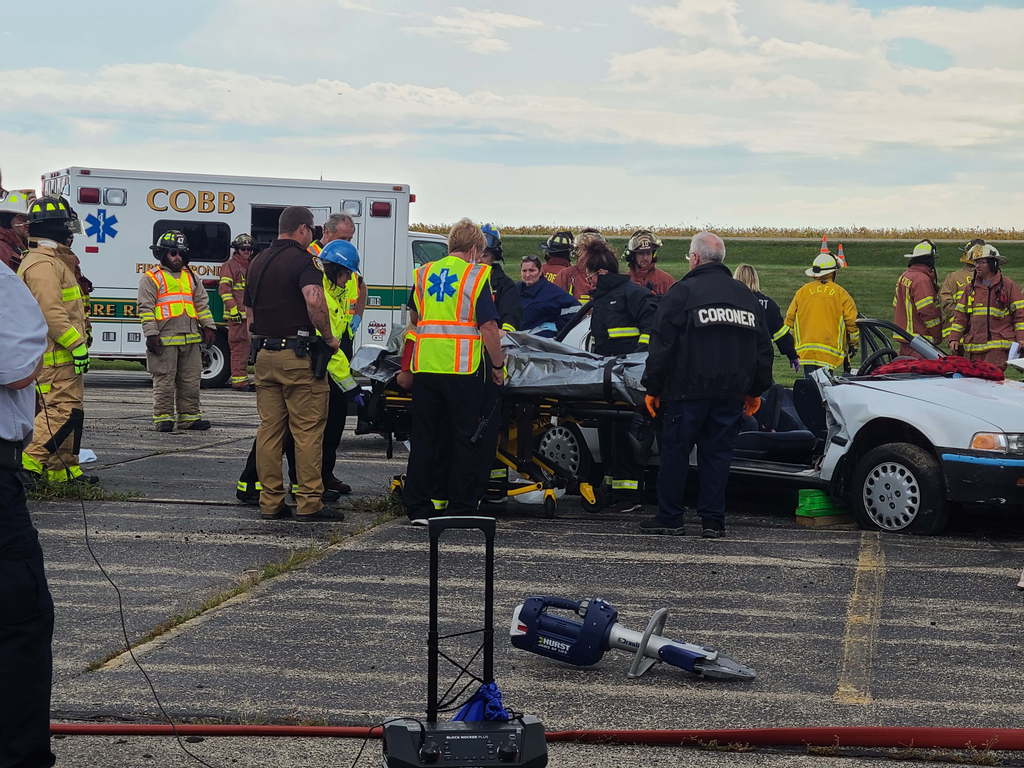 Tonight IG Football. Potosi/Cassville @ IG. Kick off: 7:00p Live Stream:
www.nfhsnetwork.com
Go Panthers!!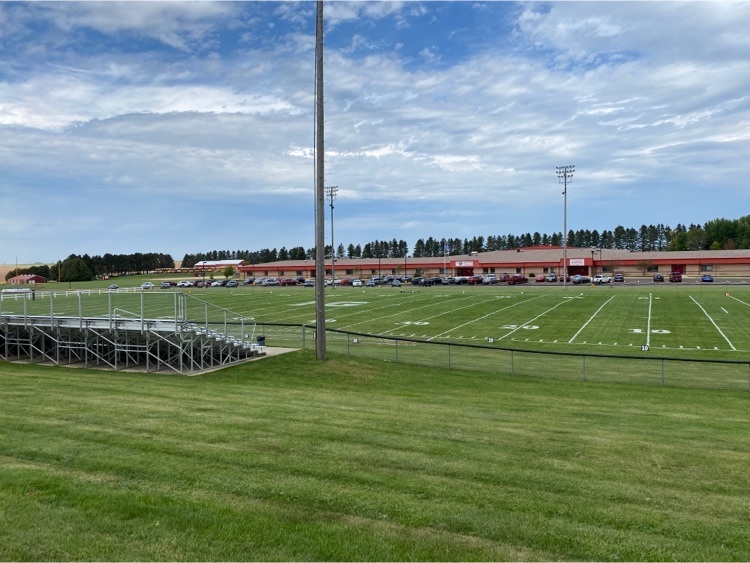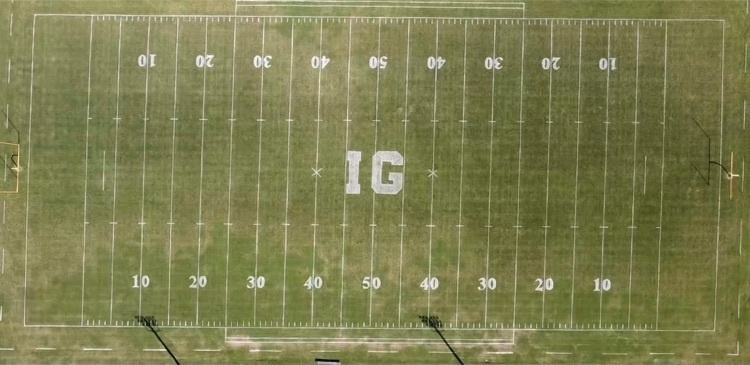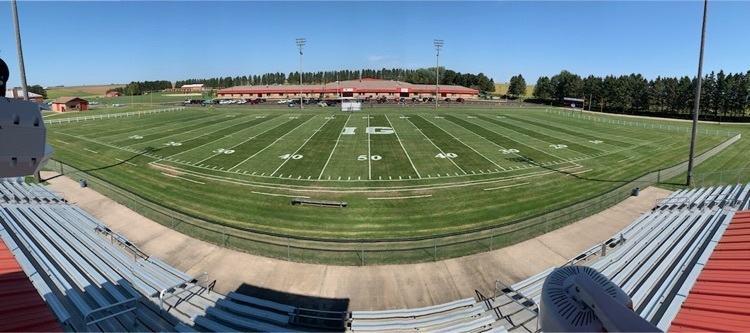 Stream live tonight's volleyball JV and Varsity events Vs. Cuba City!! Go Panthers Go!!
www.nfhsnetwork.com
Log in, Go to Iowa-Grant, and watch it live!!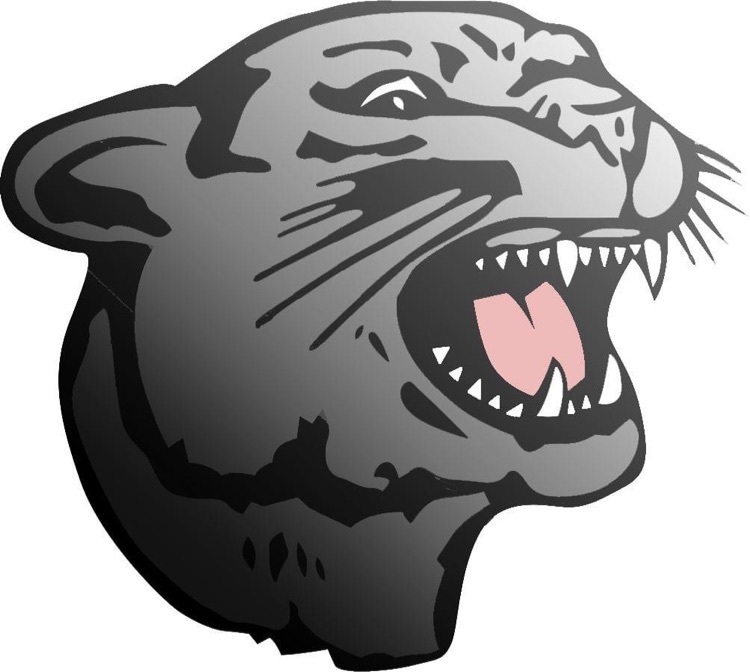 Only a yearbook can bring you right back to the cringy styles, school pride, and special moments shared with friends in high school. You won't regret having it all captured for years to come in the yearbook. ORDER YEARBOOK › jostensyearbooks.com ---------------------------------------------- SPECIAL UPGRADE OFFER Get four free icons (valued at $20.00) when you upgrade the cover by adding a student name for $7.50. Offer ends Friday, September 17, 2021.
Iowa-Grant Homecoming September 20-25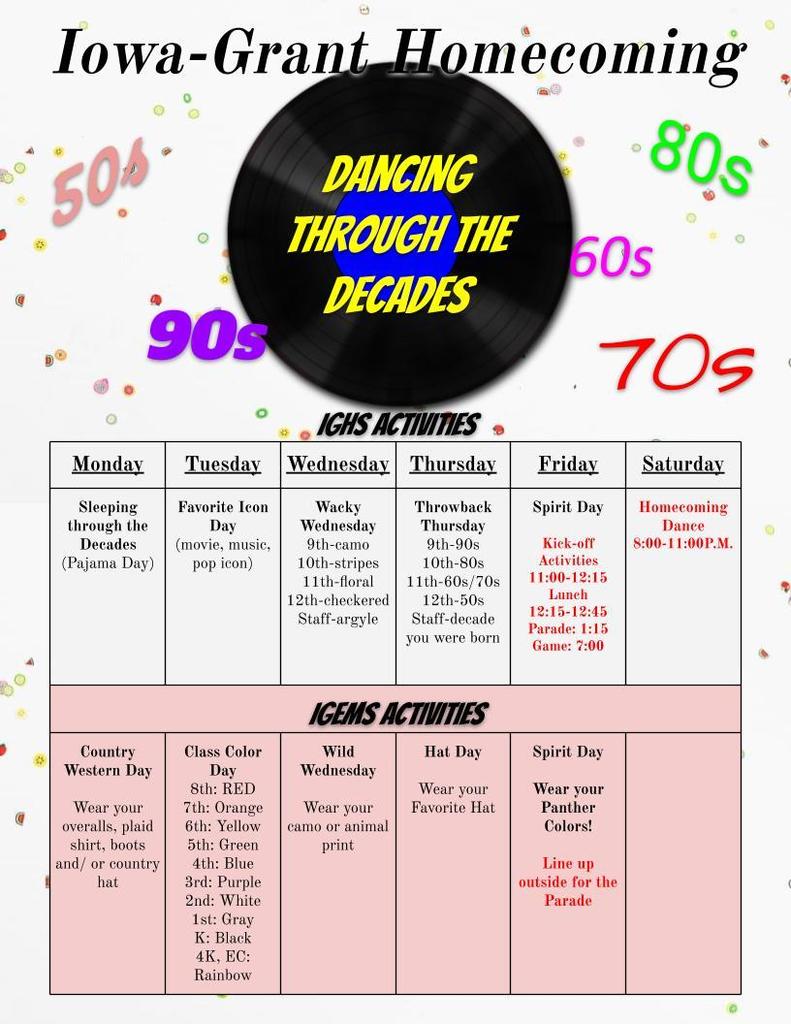 County Fair Spotlight #9 Makaya M. is an 8th year member of the Rewey Lucky Stars 4-H Club and a 2nd year member of the Iowa-Grant FFA Chapter. Makaya showed her pig named Tater Tot at the Iowa County Fair in the light weight class and placed 2nd. Makaya enjoys seeing all of her long hours over the summer payoff in the showring. She would like to thank Nutrien Ag Solutions for the purchase of her hog during the auction. She would also like to thank her parents for teaching her and helping her throughout the summer with her fair project!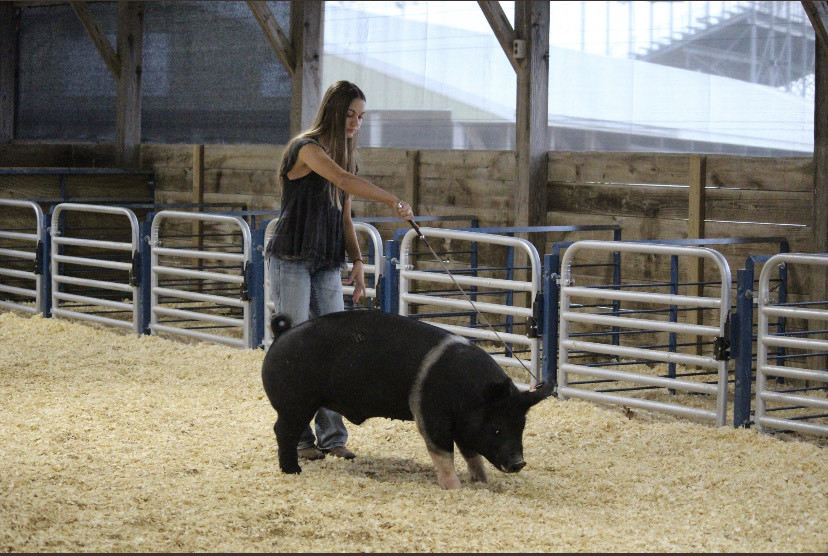 IG Homecoming 2021 "Dancing Through the Decades" T-Shirts are on sale until FRIDAY (9/17) @ 2:00PM. Check out the order form at
https://5il.co/yw82
. Wear your Panther Pride!!!

County Fair Spotlight #8 Skyler A. is a 4 year member of the Iowa-Grant FFA Chapter and 9 year member of the Eastman Cloverleaf 4-H Club. Skyler showed his Registered Holstein Cattle at the Crawford County Fair over the summer. Skyler received the following places: - Holstein Fall Yearling – 1st place - Holstein Spring Yearling - 1st place and Reserve Junior Champion - Holstein Fall Calf - 1st place - Holstein Winter Calf - 1st place - Showmanship – 2nd place Skyler's favorite part about showing at the fair is seeing his hard work pay off in the showring. Great Job, Skyler!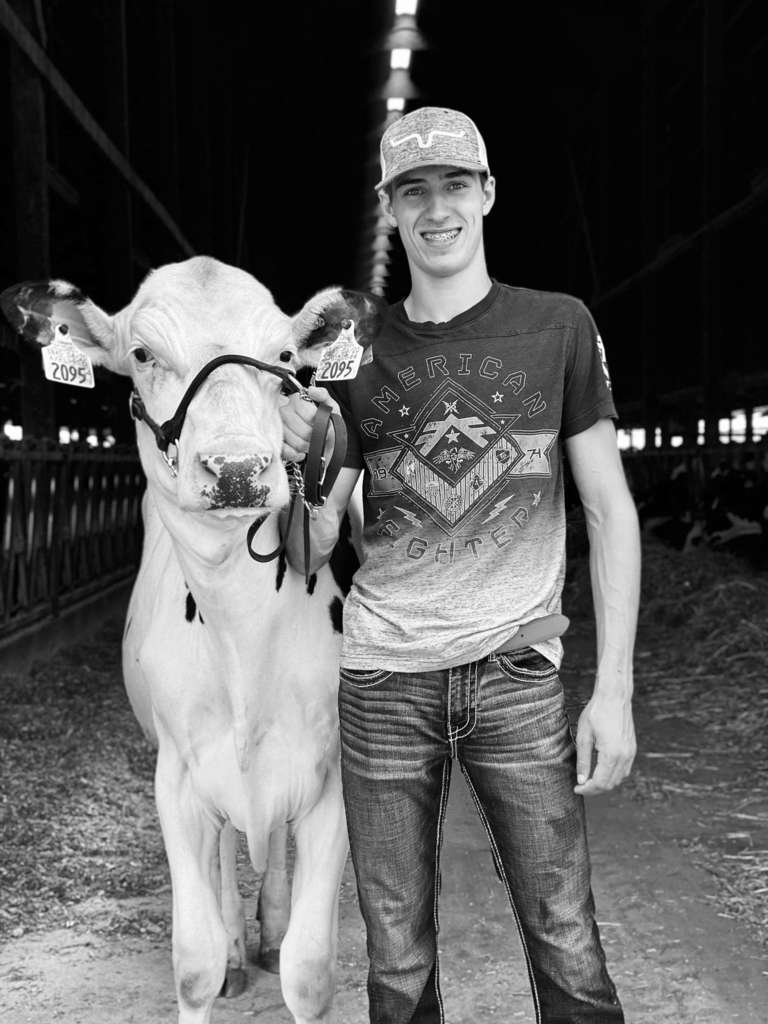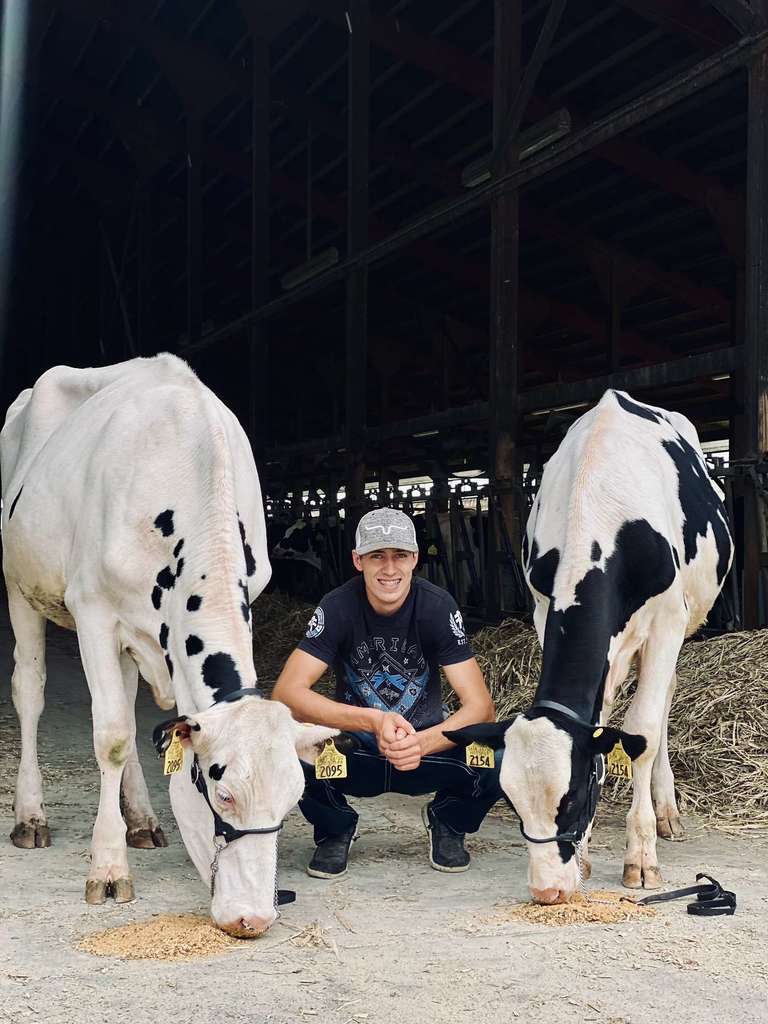 The I-G FFA officer team has been busy designing the FFA clothing order for the 2021 School Year. The link is now live. Feel free to browse and shop at your leisure. Orders are due Mon, Sep 27, 2021 (11:59 PM CDT).
https://iowagrantffa21.itemorder.com/
The quote on the back says "FFA isn't just about showing livestock, playing in the dirt, or driving a tractor. It's about learning to become self-sufficient and grow into tomorrow's leaders."
Hiring four positions: Principal - Elem/MS 50% Special Education Teacher - Elem/MS Assistant - Special Education - Elem/MS Custodian - 2:00 pm-10:30 pm - Elem/MS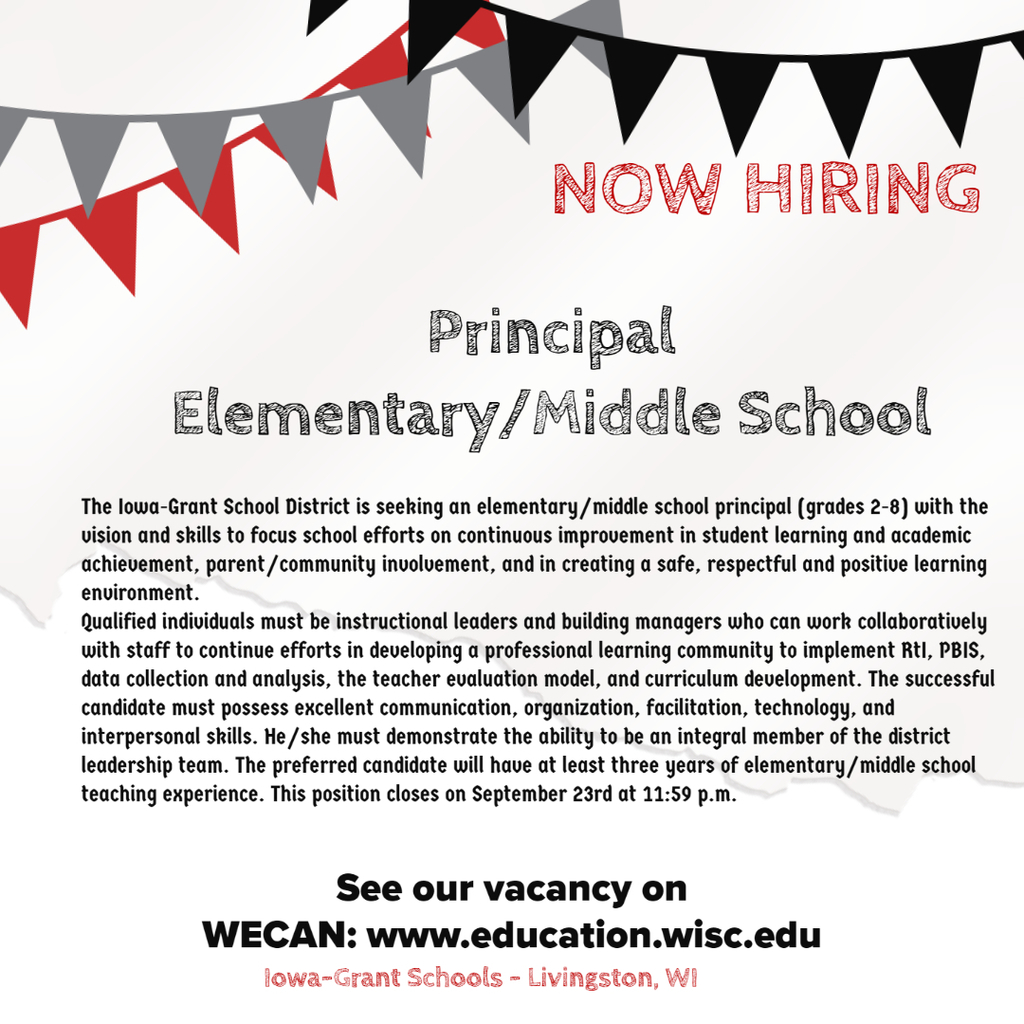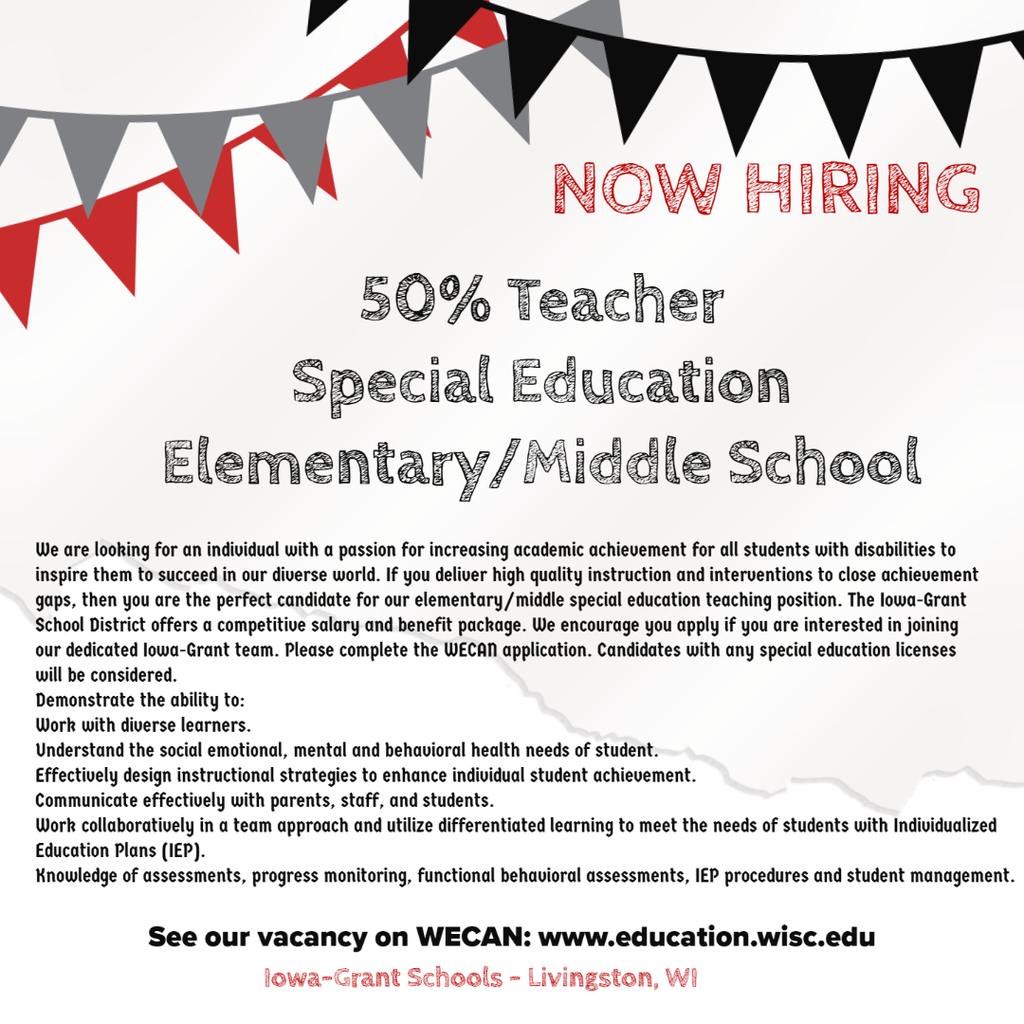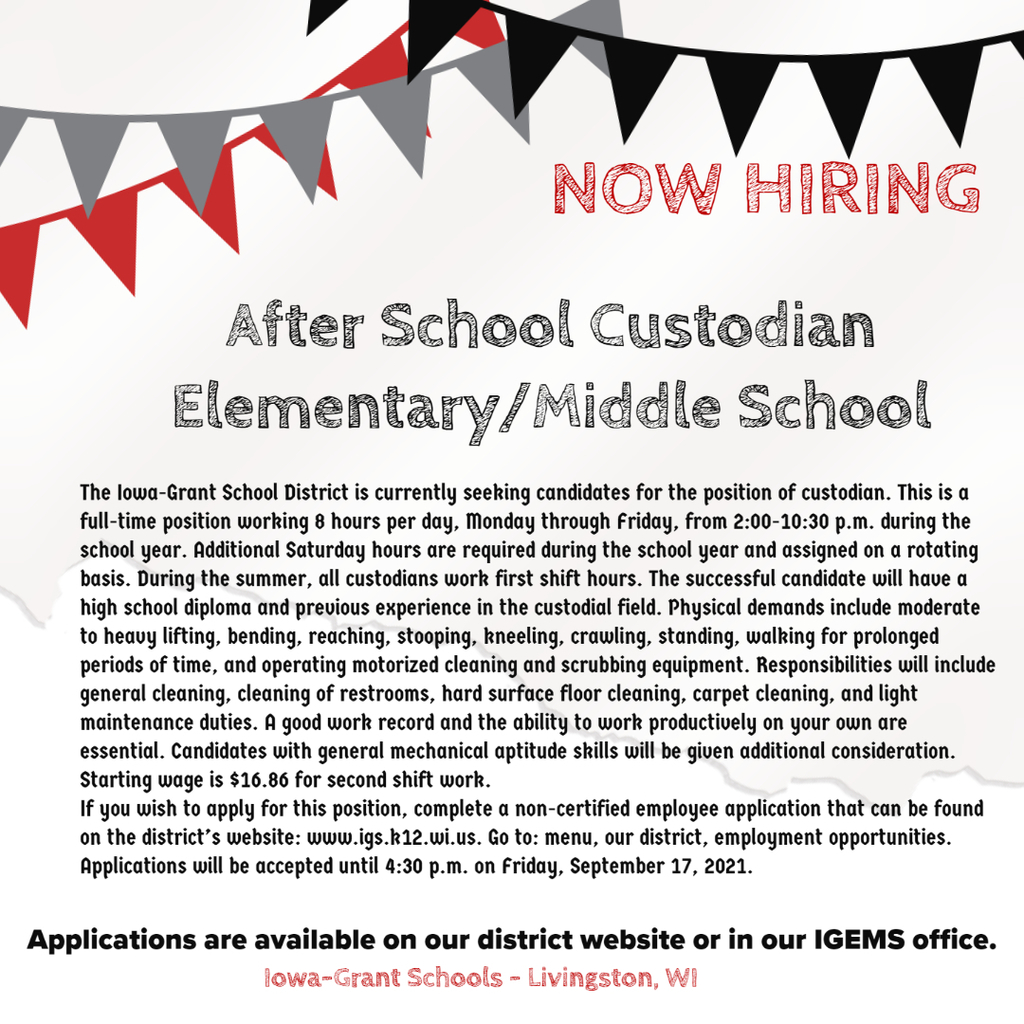 Be a Panther! We're hiring!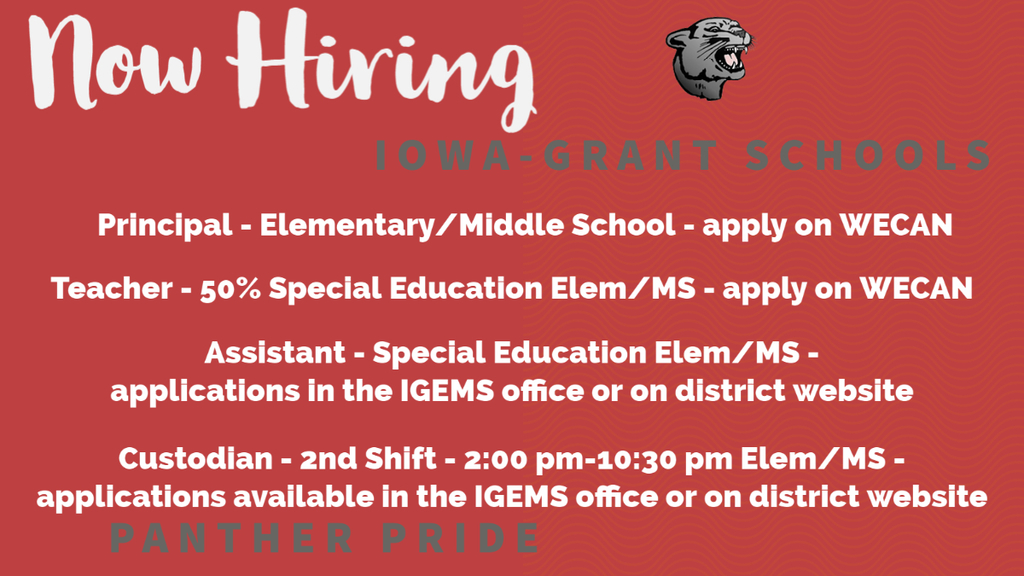 The Iowa-Grant FFA Chicken Coop has been up and running since the start of school. We have 12 happy and healthy chickens. Today our chickens made history as we had our first two chicken eggs appear in our coop! It is so exciting to have a hand-on educational experience in our own backyard. Special thank you to all of our donors! Bronze Level: Fritsch Family Kathy Lenz In Memory of Dr. Jack Jinkins Joseph and Annette Carroll Badger Welding Supplies, Inc. Grant County Farm Bureau Michael and Erika Kelley Family Premier Cooperative Livingston Co-op Oil Company Pilling Electric Services, LLC Trailside Powersports, LLC Aspen Ridge Home and Garden John and Jean Slack In Memory of Mother Larsen's Chickens In Memory of Loren Johnsen Montfort Veterinary Service, Inc. Royal Bank Allegiant Oil, LLC Ross Soil Service, LLC Pat and Dawn Miess Fillback Family of Dealerships Silver Level: Iowa County Farm Bureau Bob and Paula Daentl Community First Bank Sloan Implement Company, LLC Clare Bank Biddick, Inc. Betty, Roger and Lynn Schambow Ivey Construction, Inc. Gold Level: Liddicoat Trucking, Inc. Dave and Carol Rundell Ritchie Implement, Inc. Mississippi Valley Lodge No. 86 Volenec Family Barrett Concrete Platinum Level: Greg, Denée, Grace, and Avah Clark Burnham Lumber Company, Inc. Elmer G. Biddick Charitable Foundation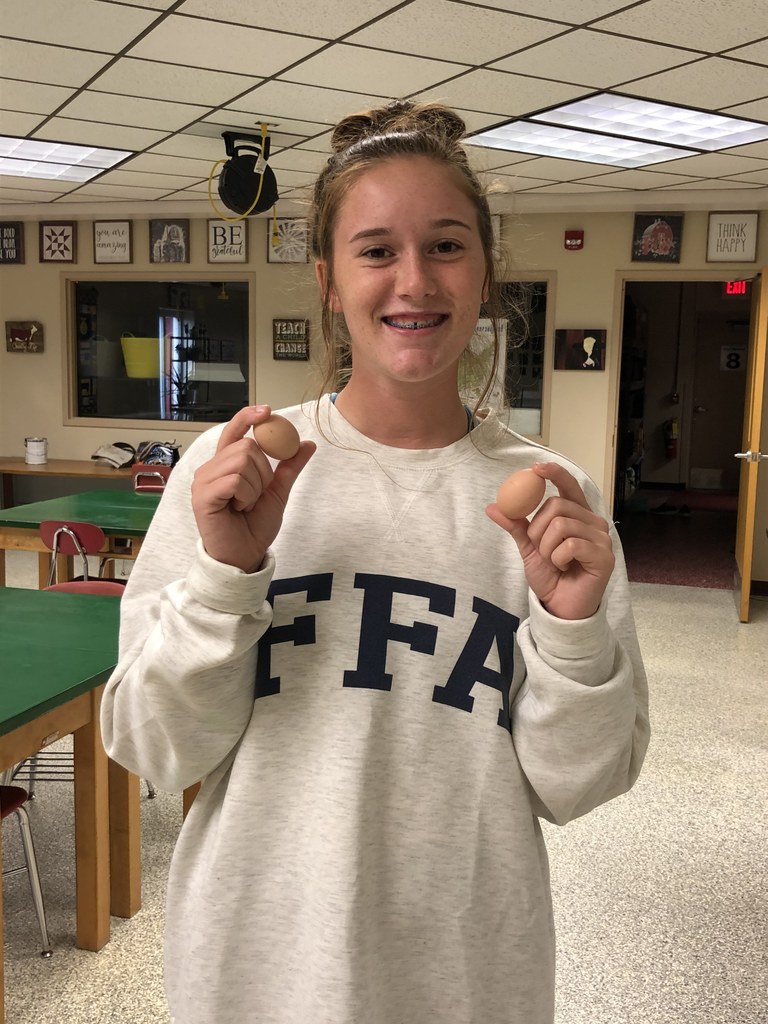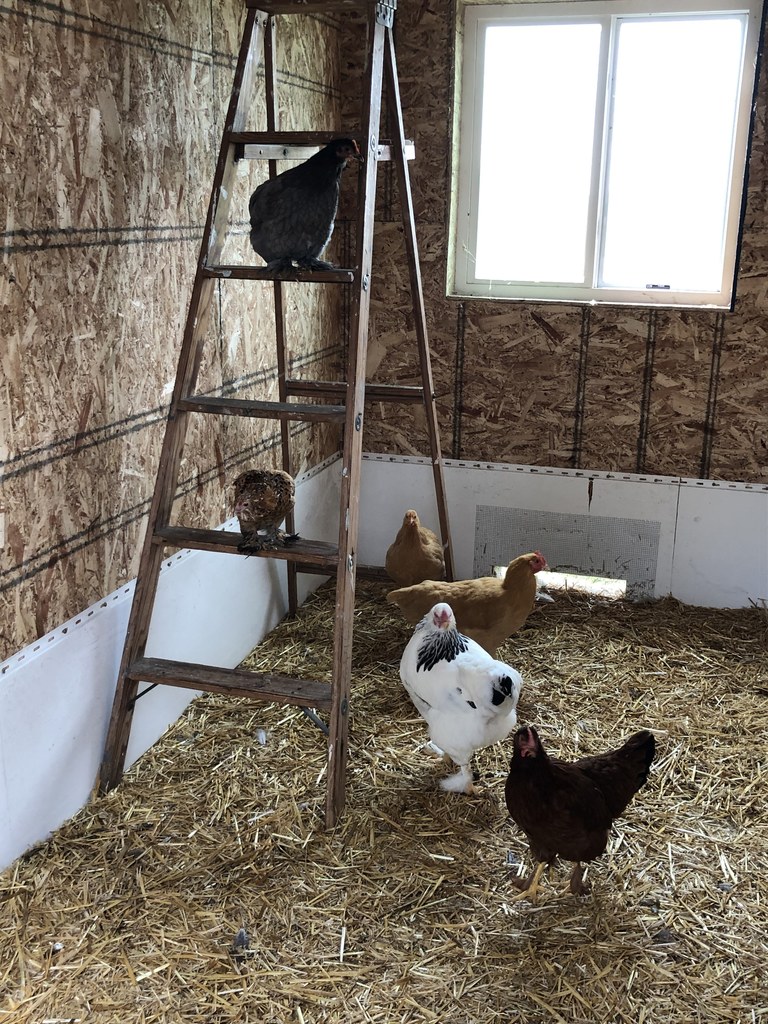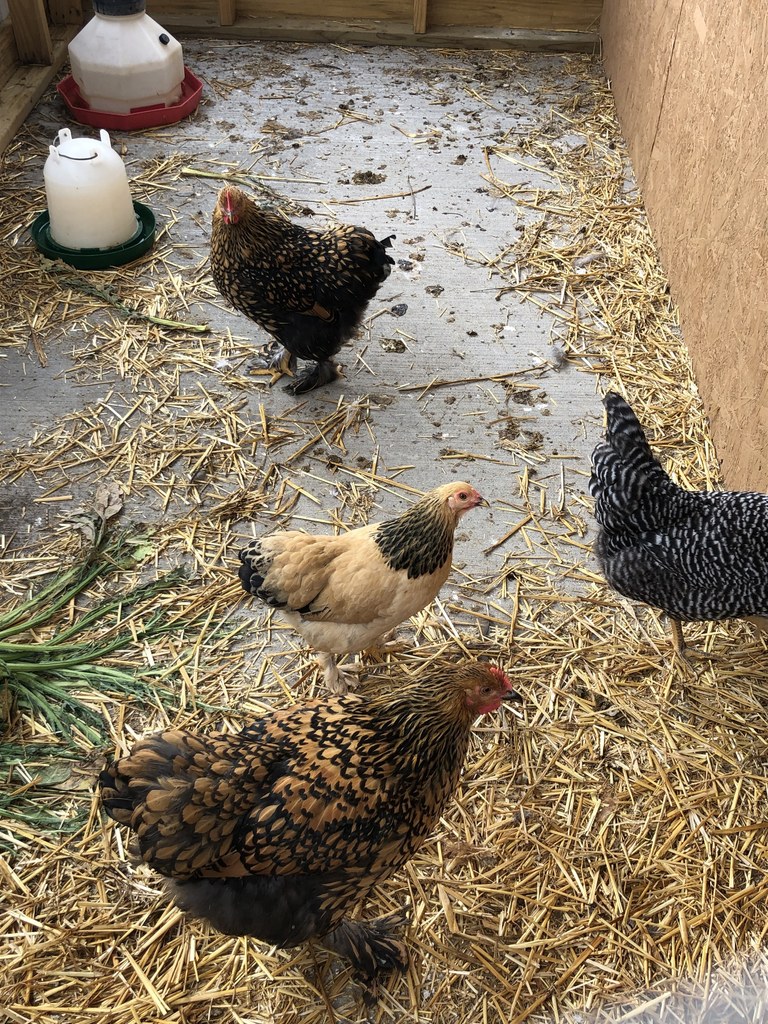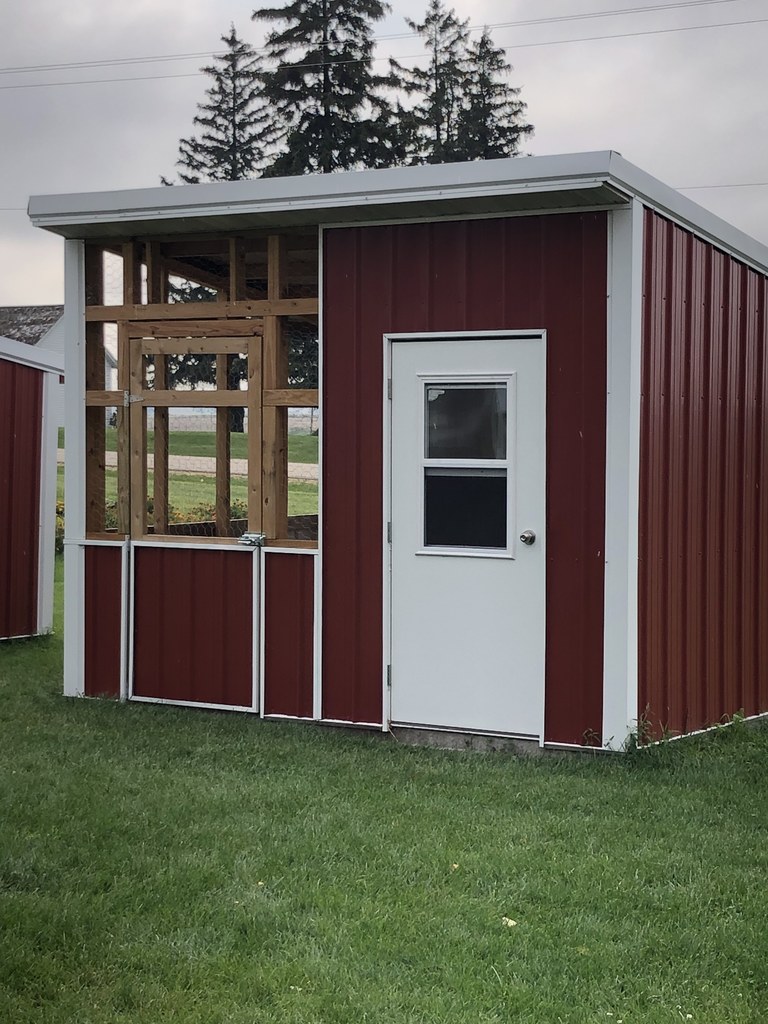 9/11/2021 Iowa-Grant Cross Country Results @ River Valley Invitational Girls Results 10th Place- Hope C. 29th Place- Ella W. 30th Place- Meagan C. 47th Place- Leslie B. 52nd Place- Savannah V. Finished 7th Place As A Team. Boys Results 5th Place- Mason A. 16th Place- Caden P. 23rd Place- Owen L. 25th Place- Bret C. 52nd Place- Felix B. Finished 3rd Place As A Team. This weeks races: 9/14/21 @ North Crawford 5:45p 9/16/21 @ Boscobel 7:15p (Night Run) GO PANTHERS!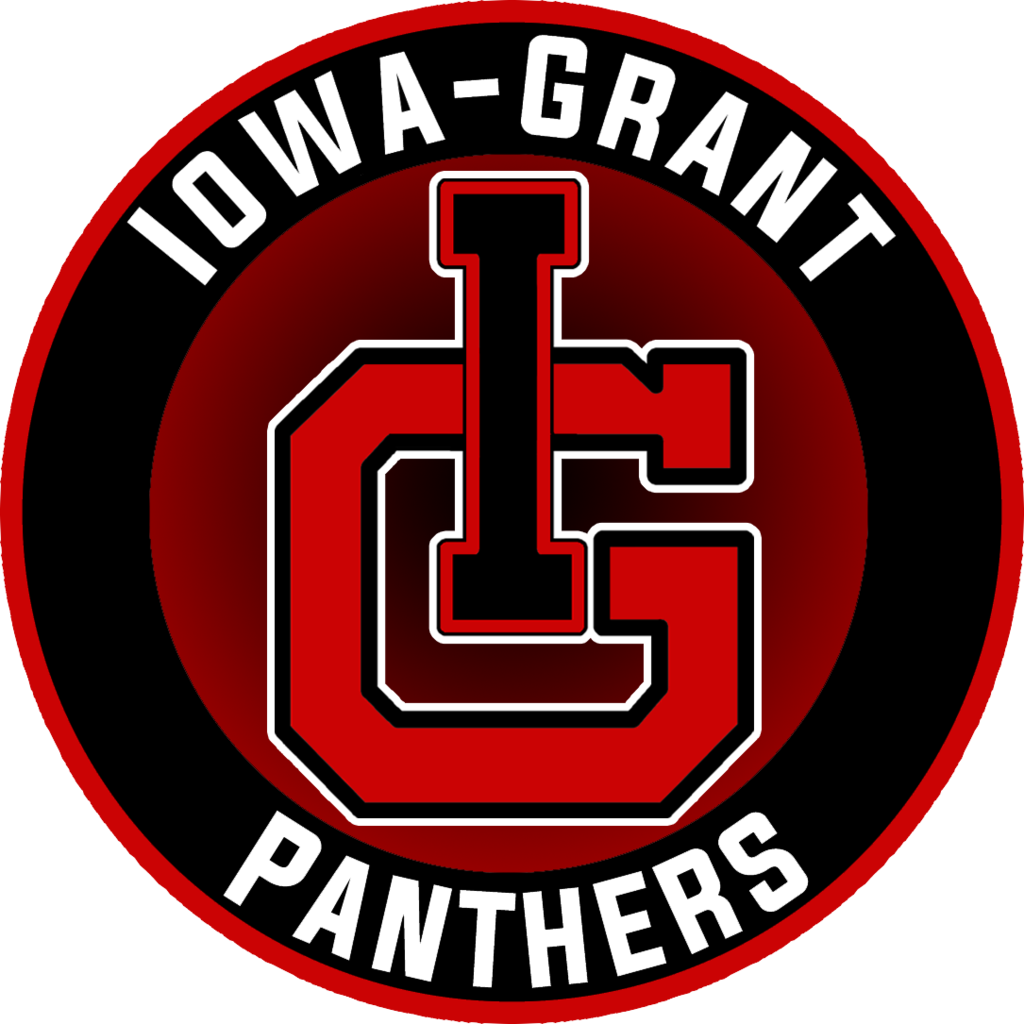 IGEMS Picture Retakes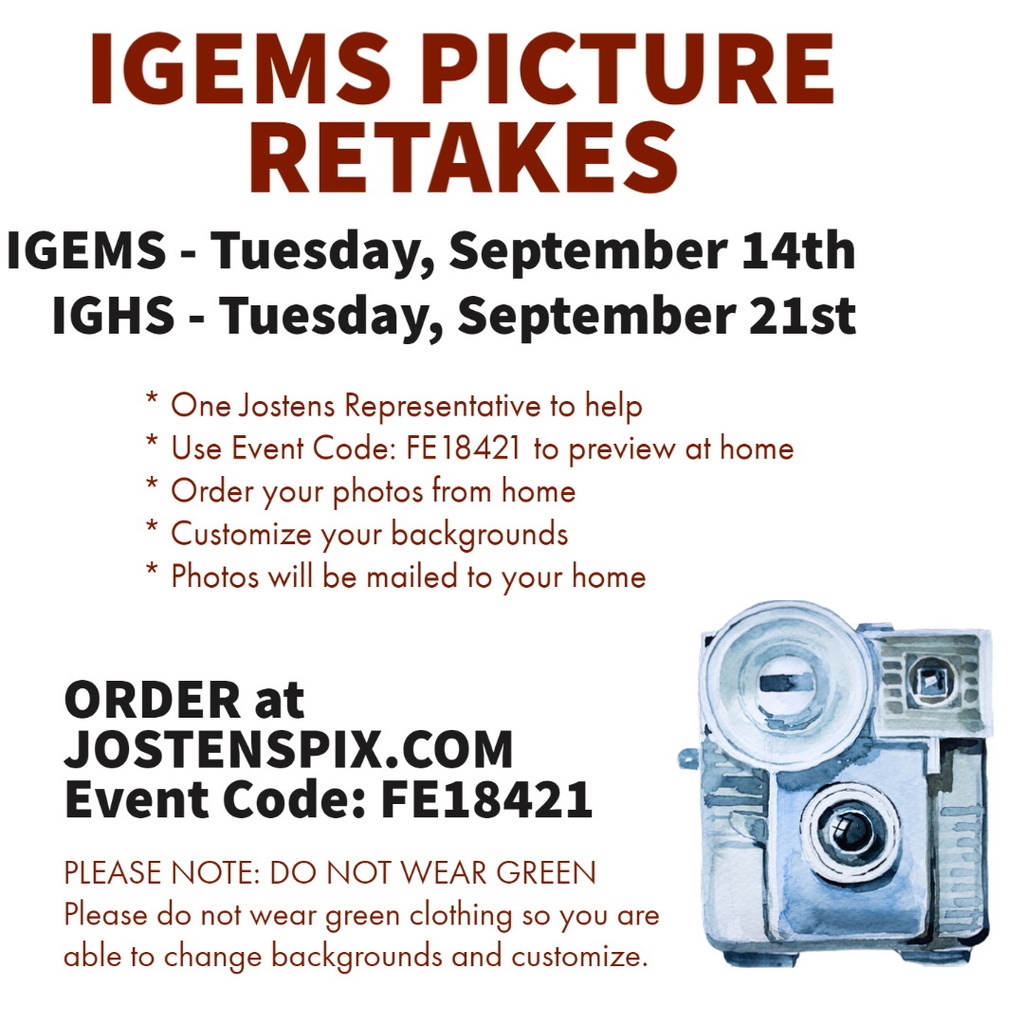 Volleyball Senior T-Shirts are now available!! Below are the shirts for senior night! Senior Shirts come in black or red, and they are available in all sizes! Volleyball Senior Shirts are $13.00 each! Please contact Donita if you would like to order one to support our volleyball seniors!! The order is due Wednesday, September 15th! Message, call, or text Donita Pilling your size and color. 608-574-4172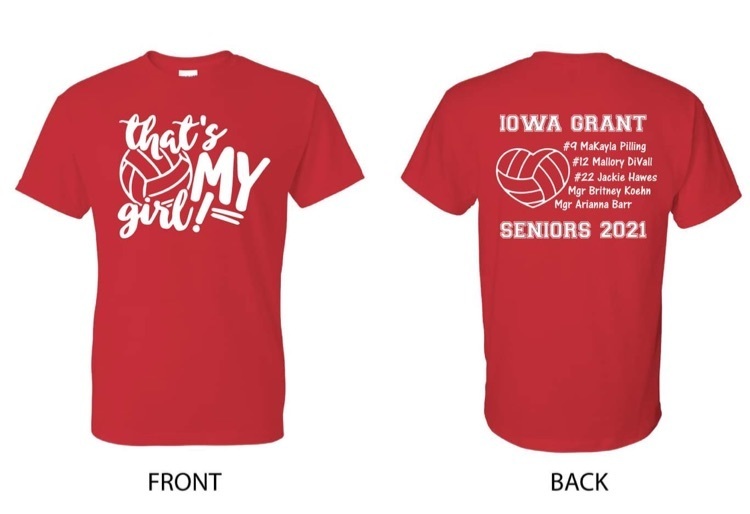 County Fair Spotlight #6 Julia Searls is a third year member of the Iowa-Grant FFA Chapter where she serves as the current Vice-President. Julia is also a seventh year member of the Cobb Busy Badger 4-H Club. At the Iowa County Fair, Julia showed 2 pigs, Peppin and Okie. Peppin was the Reserve Champion Lightweight Barrow and Okie placed 4th. Julia would like to thank Bug Tussel Wireless for purchasing her pig during the auction. Julia also showed 2 heifers and 2 cows in the Holstein dairy show. Her fall calf, Bailey, won her class and was named Best Owned Heifer of the show and was the Honorable Mention of the Junior show. Her spring yearling, Burny, won her class and was named 3rd Best Owned Heifer of the show. The Senior 3-year-old cow, Heather, won her class and was the Reserve Overall Owned Cow and was also named Reserve Overall Grand Champion of the Holstein show. Lastly, her 4-year-old cow, Love, won her class and was Honorable Mention of the cow show. Julia also participated in the Senior Division of showmanship where she placed first and qualified for the Master Showman Contest. On Sunday of the fair, Julia participated in the Master Showman Contest where she ended up placing 2nd! This is quite an accomplishment!! The Master Showman Contest is a contest design to take the top two showman of each species (dairy, beef, swine, sheep, and goat) and have them compete against each other. Each showman has to show all 5 species and exhibit knowledge in the ag industry. Julia enjoyed the contest and learned a lot and hopes to participate in it again in the future. "I want to thank my parents who have helped me a lot this summer with my animals, and also my brother for coming home and helping me fit my projects." - Julia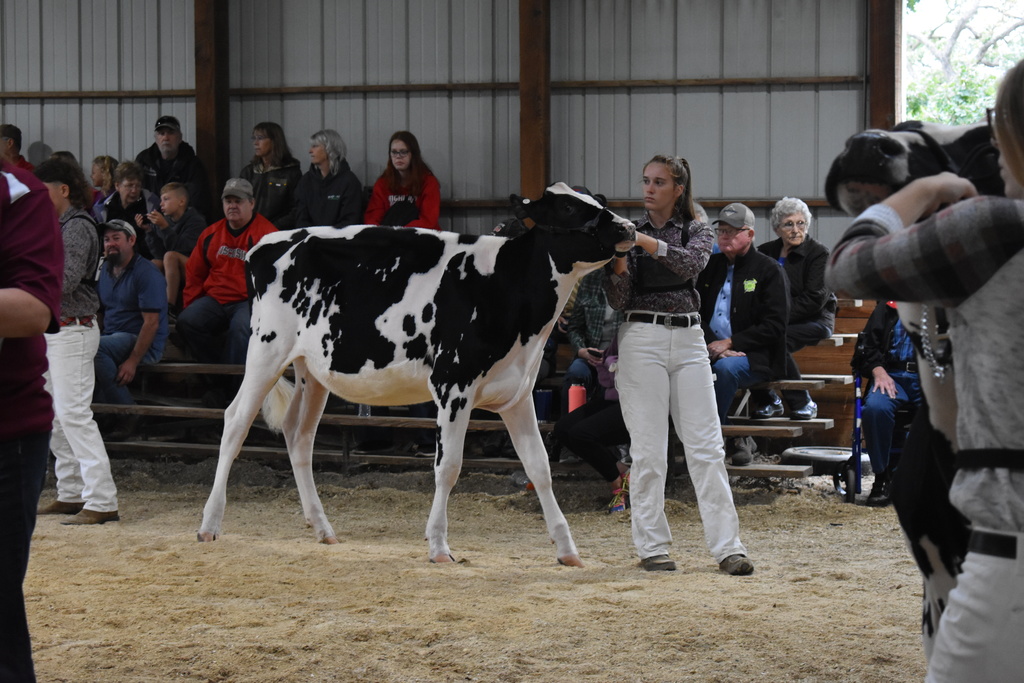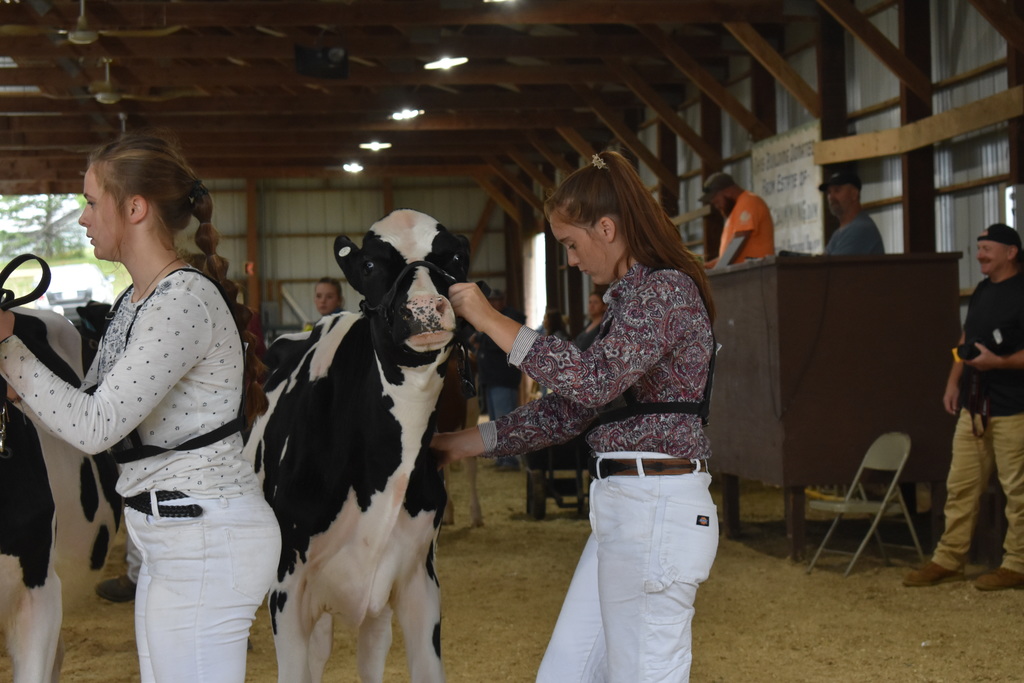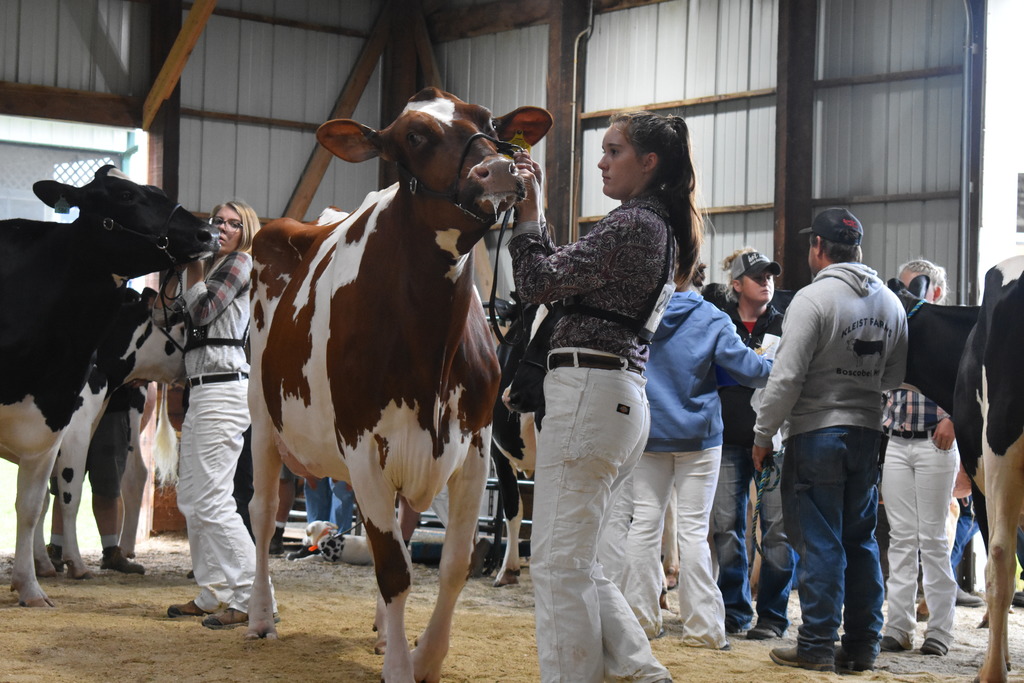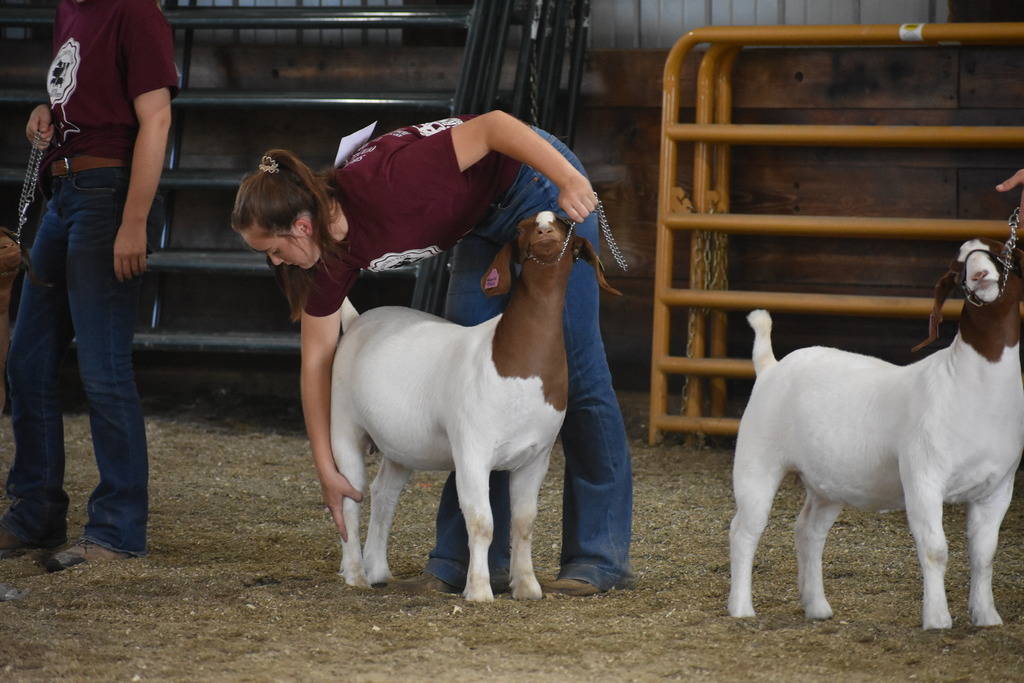 County Fair Spotlight #5 Elyse is a second year member of the Iowa-Grant FFA Chapter and seventh year member of the Cobb Busy Badger 4-H Club. Elyse showed her barrow named Oscar Mayer at the Iowa County Fair. Elyse's favorite part about showing is spending time working and caring for her pig throughout the summer. Elyse would like to thank Graber Farms and CB Farms for purchasing her barrow at the auction and to Ritchie Implement, Inc. for being the contending bidder. She would also like to thank her family for helping her with her project and a special thank you to Bailey Fritsch for helping her get her pig and supporting her through the entire process.