Three 4th grade students traveled to SWTC in Fennimore for the annual MATH 24 competition. Math 24 is a learning game that teaches students the relationship between numbers. Students are presented with cards with four single-digit numbers. Students must add, subtract, multiply and/or divide to reach the answer and explain the process they used to reach "24." Lucy A, Grant S and Elway W brought home 3rd place as a team! Way to go!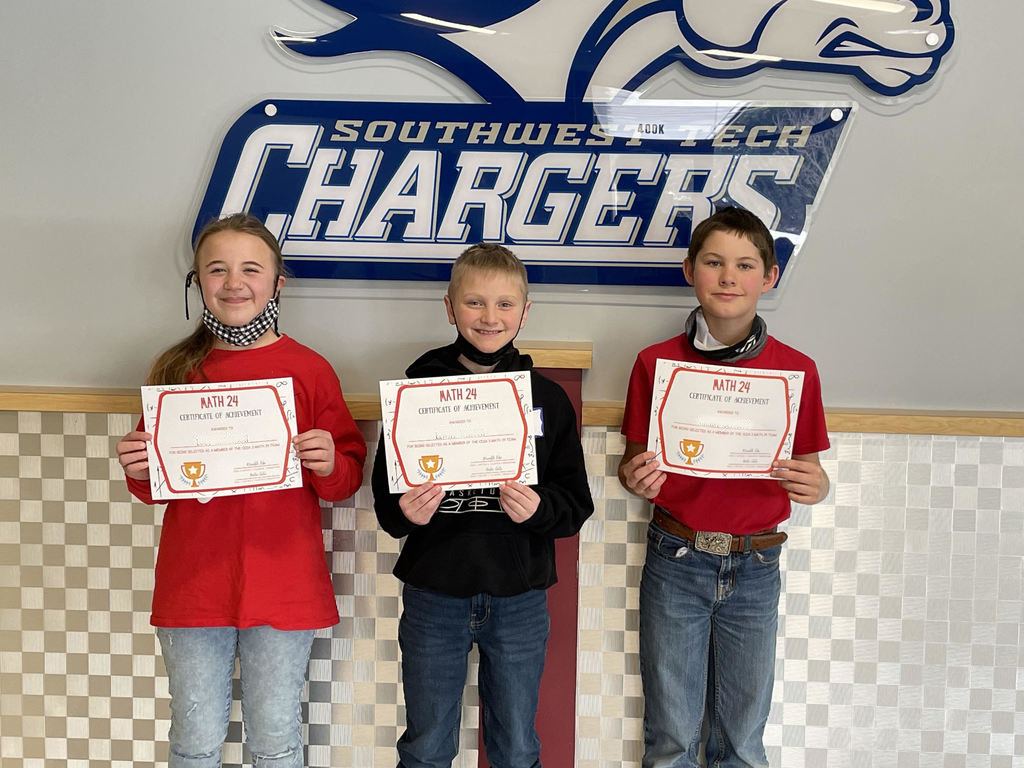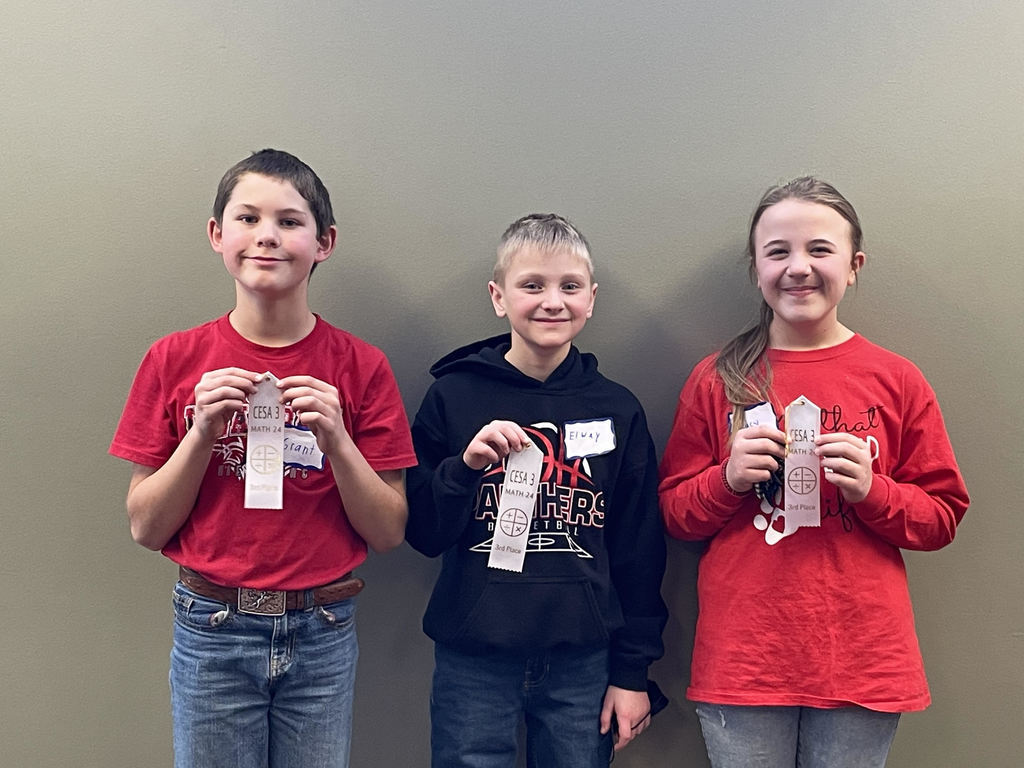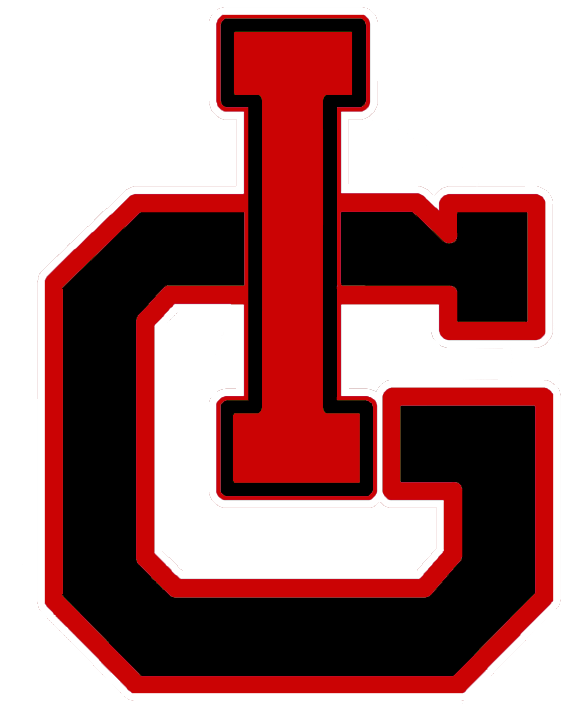 Meet Mrs. Boldt- staff feature day 7.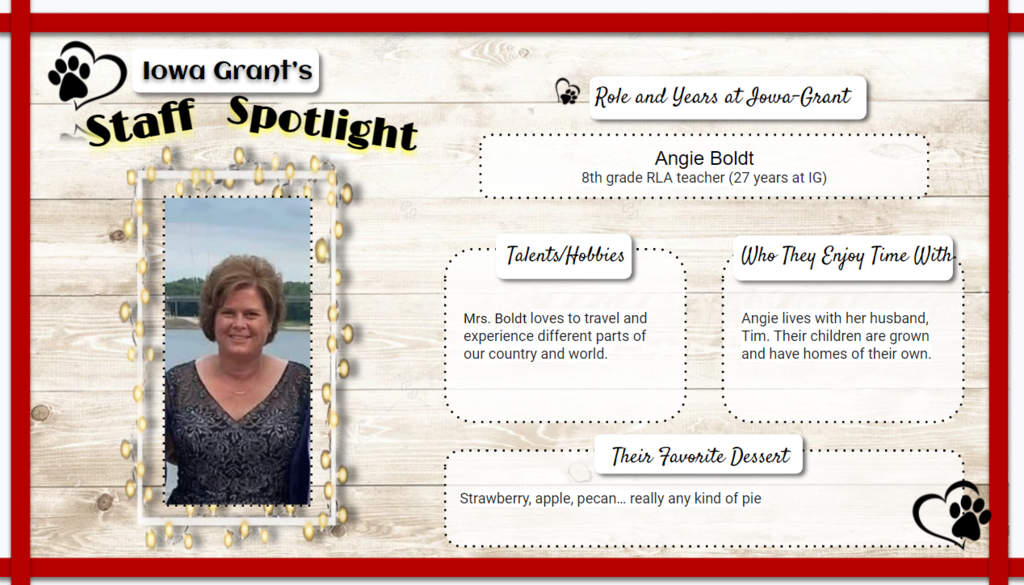 Meet Mrs. Boldt- staff feature day 7.
The IGHS Student Council and LEO Club will host a Blood Drive on Friday, March 4th from 8:30 AM - 2:30 PM in the High School Gym.
Lunch Menu Change for Thursday Jan 26th. IGEMS: Chicken Teriyaki, Seasoned Rice, Steamed Broccoli, Blushing Pears IGHS: Chicken Burger, Whole Grain Bun, Loaded Potato Soup, Green Beans Peach Cup
Mrs. Allen has been at IG for 37 years!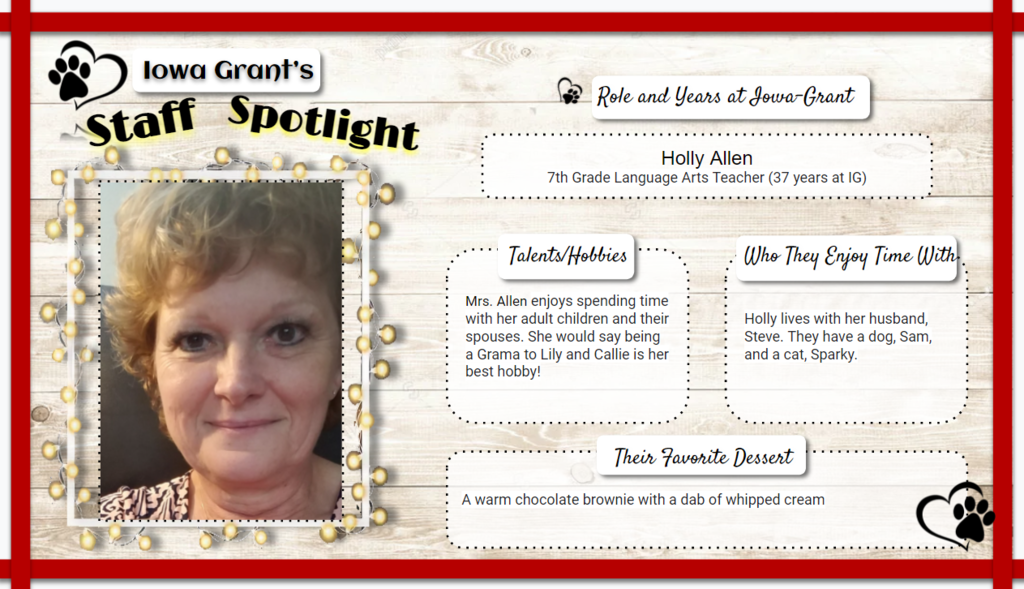 Starting today, close contacts will be notified via email or Seesaw. If you have any questions, please call Nurse Amanda at IGEMS. Have a great day! #GoPanthers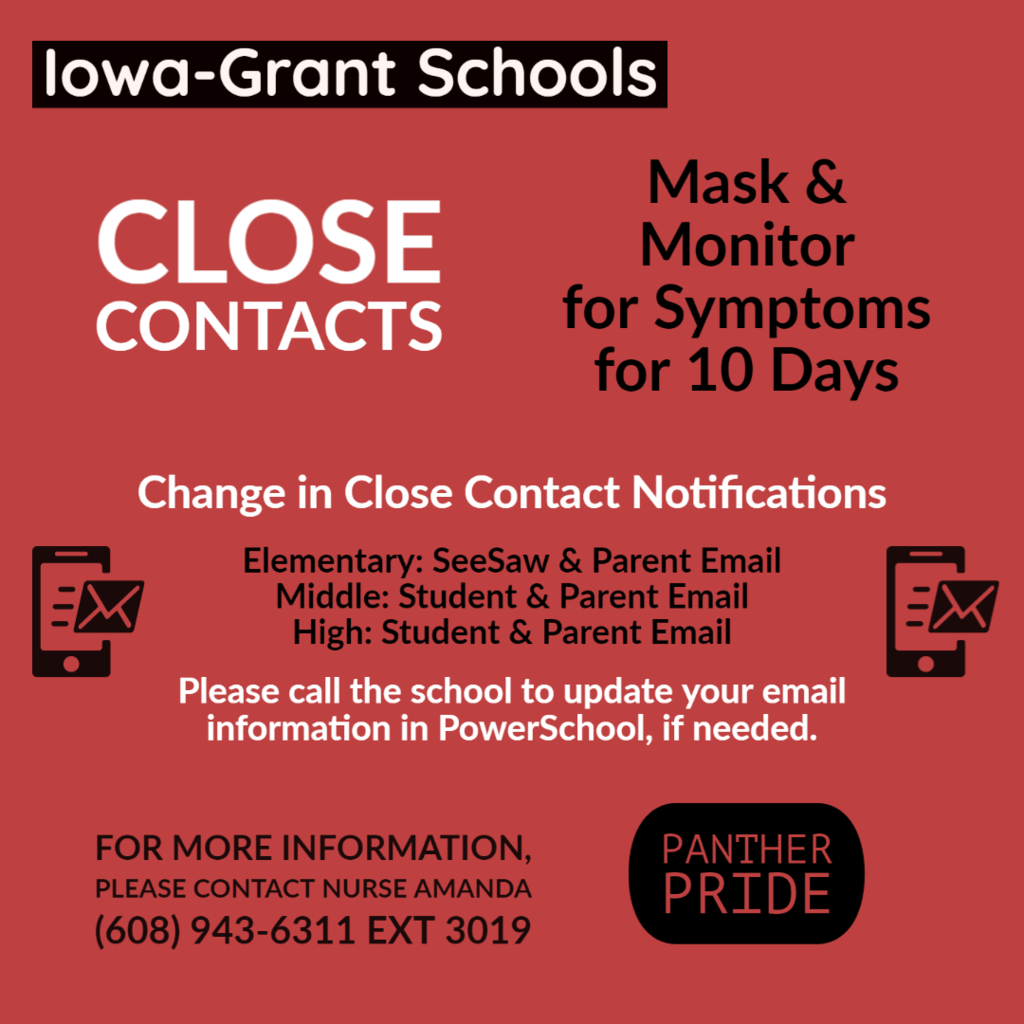 1/25/22 TONIGHT!! GBALL - Fennimore @ Iowa-Grant. Due to weather, game time will be 4:30p JV and 6:00p varsity. Parents Night will be after JV game, prior to varsity warm ups. GO PANTHERS!!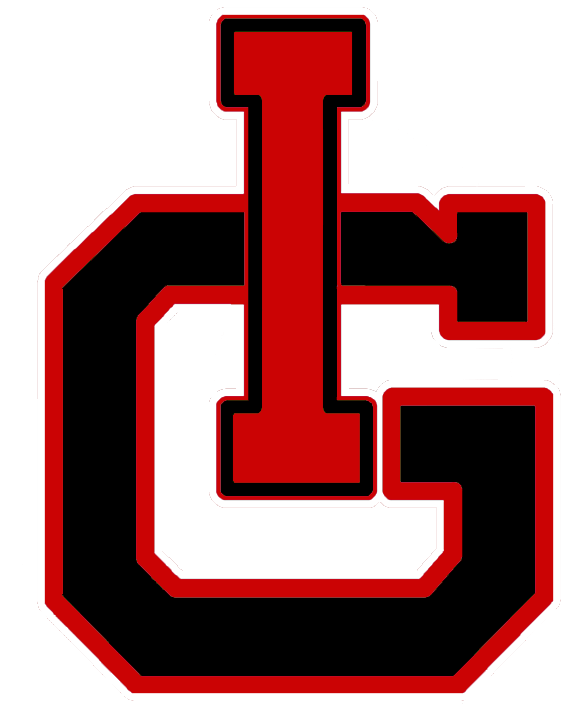 Vision screening for Wednesday, Jan 26th is rescheduled for Tuesday, Feb 1st.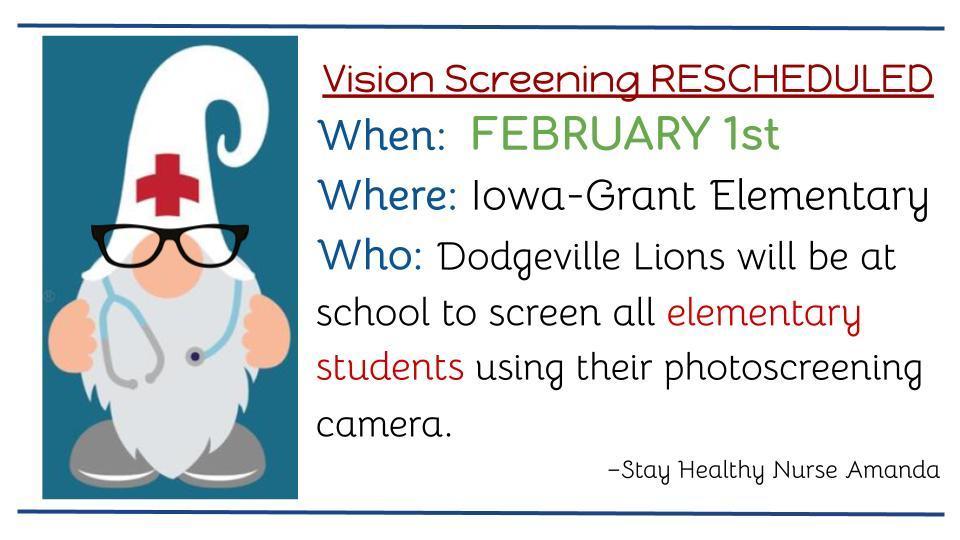 Due to extremely cold temperatures, Iowa-Grant Schools will be closed tomorrow. No virtual learning. No activities.

FYI, Panthers! Tonight's MS Girls Basketball Game at River Valley has been cancelled. (1/25)
Staff feature #5-- Mrs. Gile.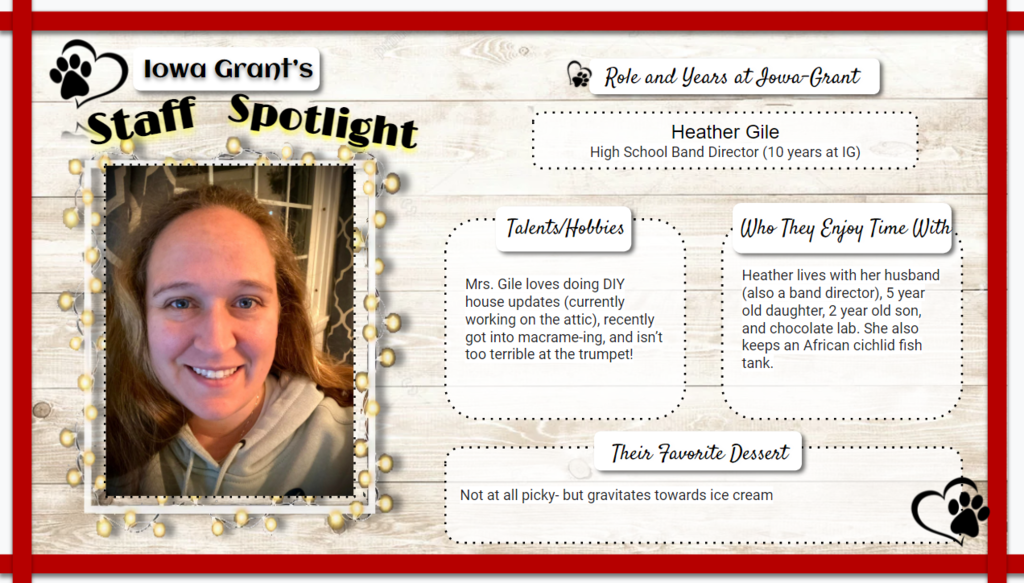 FYI, Panthers! Tonight's MS Wrestling Match at Belmont has a 4:30P start. Pin 'em!
1/24/22 Girls Basketball and Boys Basketball- @ Hillsboro TONIGHT!! Girls varsity plays at 6:00p and Boys varsity plays at 7:30p in Hillsboro High School. Boys JV starts at 6:00p and Girls JV starts at 7:30p in Hillsboro Elementary Gym. Live Stream:
https://www.youtube.com/c/HillsboroTigersAthleticBoosterClubHTABC
1/24/22 Gymnastics- @ Southwestern to compete in a dual TONIGHT!! Start time: 6:00p GO PANTHERS!!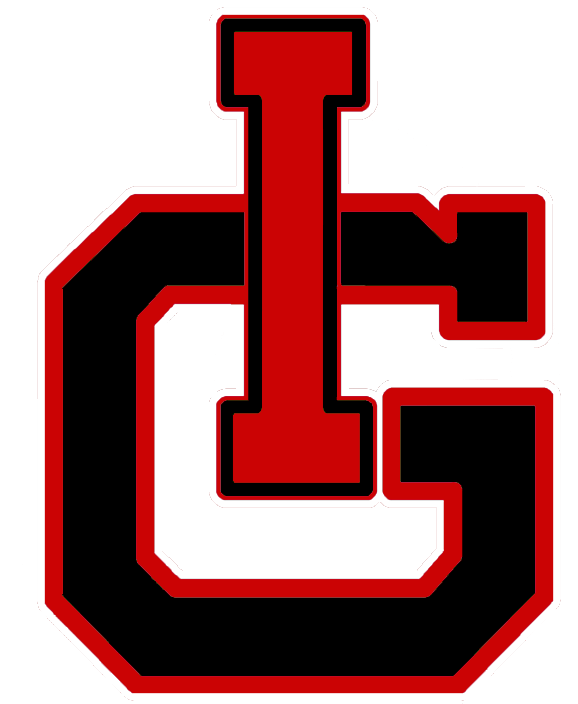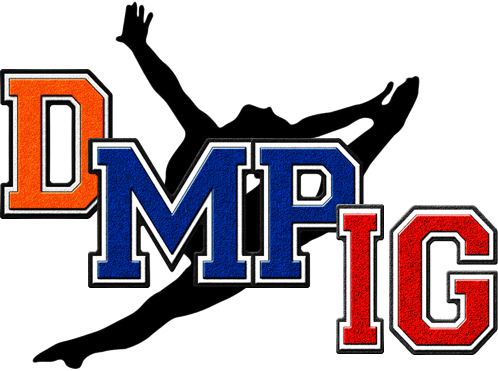 Day 4 of our staff highlights-- Mrs. Hammerly.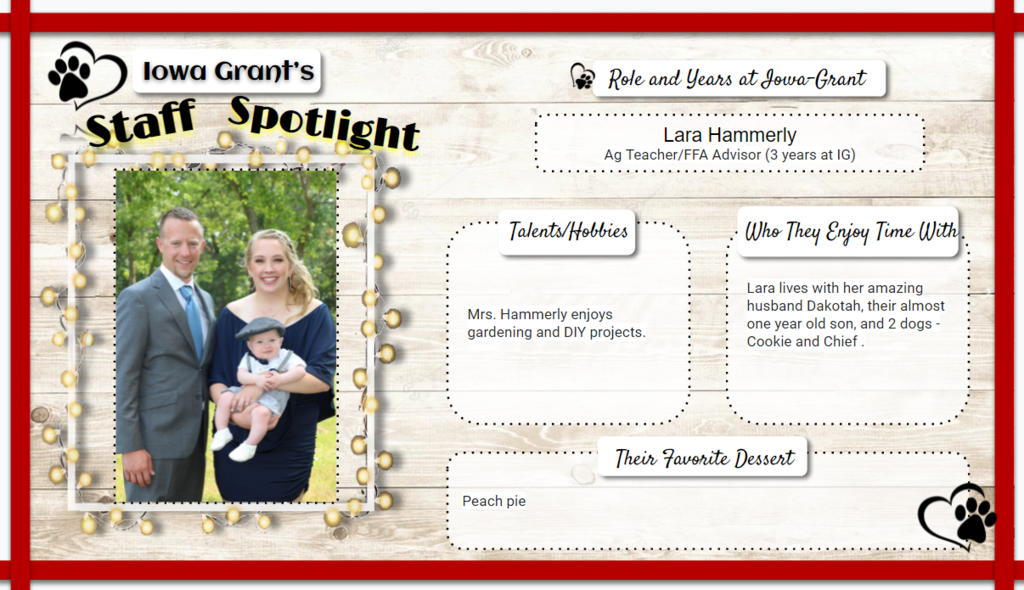 1/22/22 IGH Wrestling is Fort Atkinson Invite Team Champions! Way to bring home another team trophy. Keep this successful season going strong!!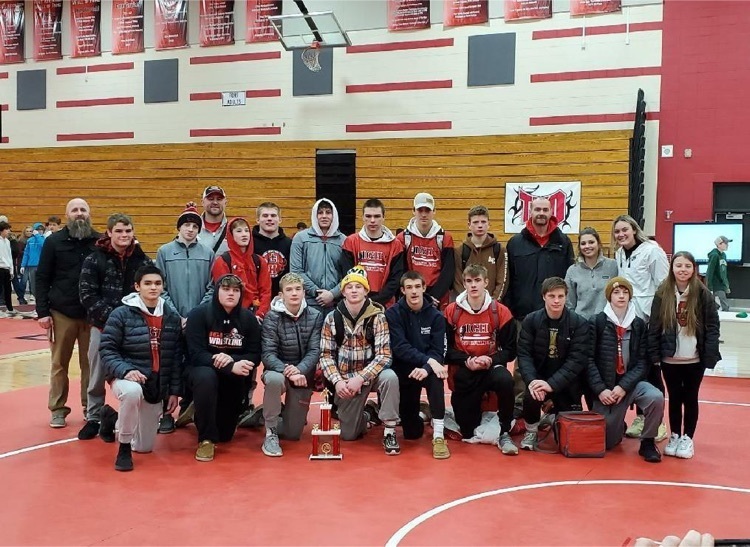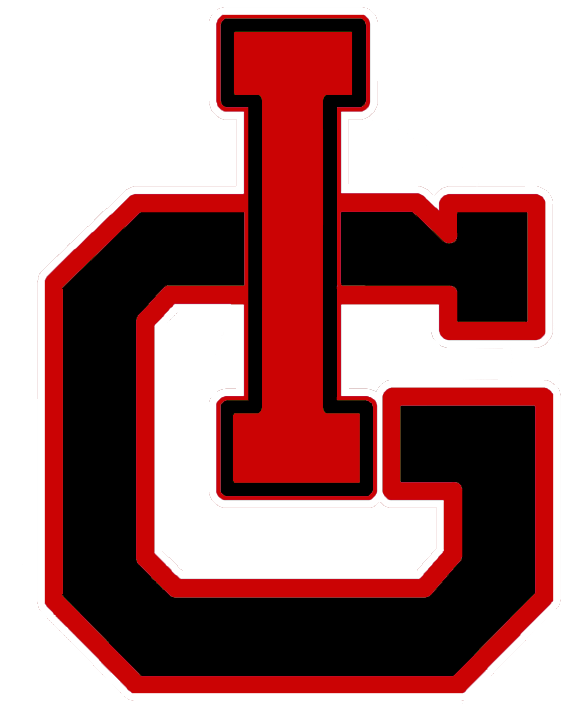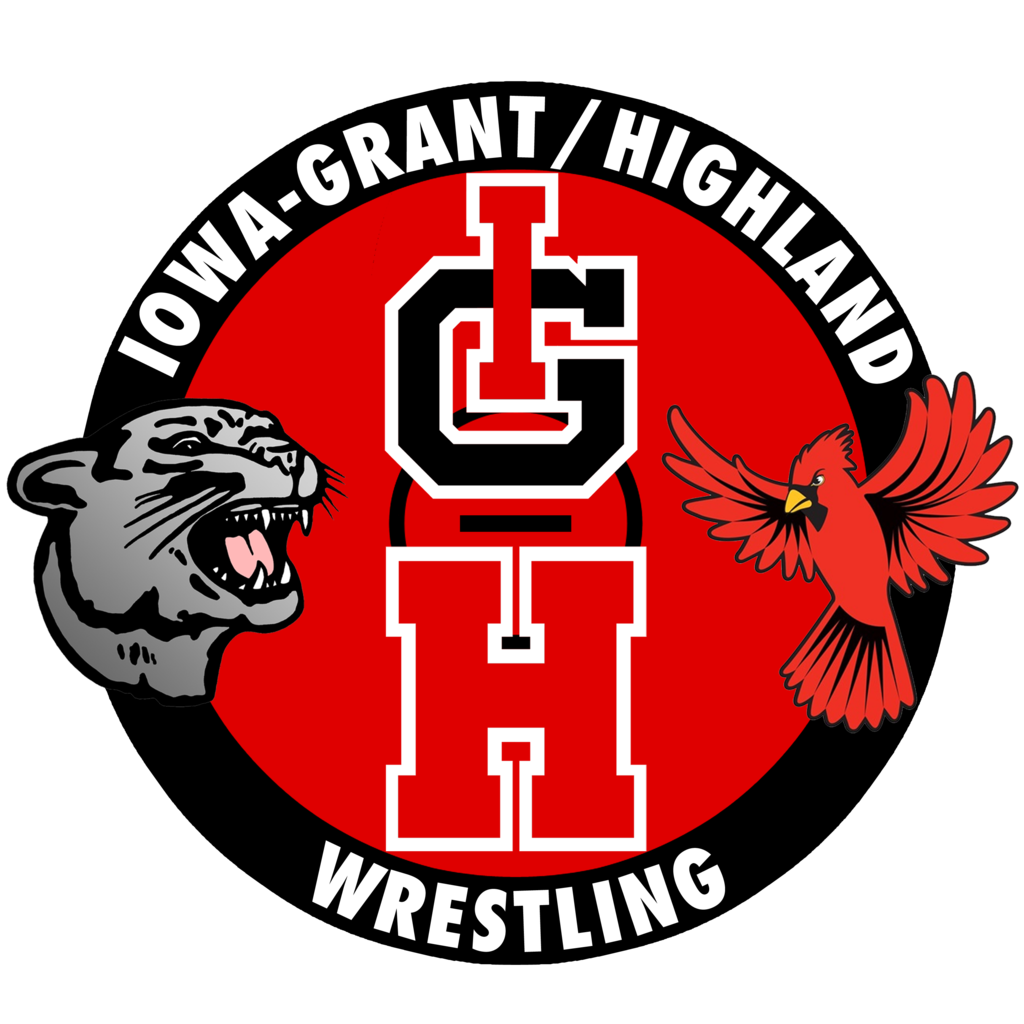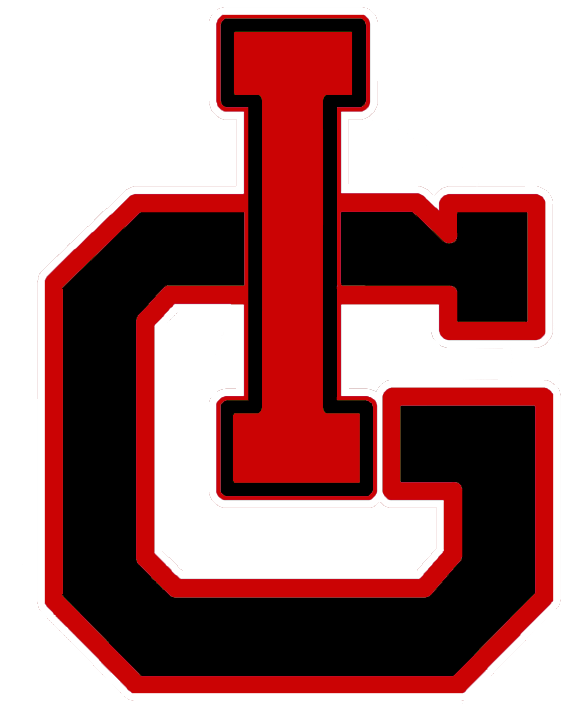 On January 26th there will be a free vision screening for all Iowa-Grant Elementary School students. If you have any question please contact the school nurse.