🌲The Trees for Tomorrow Trip scheduled to leave tomorrow is canceled due to the impending weather. Efforts will be made to reschedule the trip for a later date, and more information will be provided to students and parents in the upcoming weeks. Stay Safe!

All home and away activities have been cancelled due to weather conditions. (1/27)

Celebrating IGHS Staff! Thank you for all you do! #pantherpride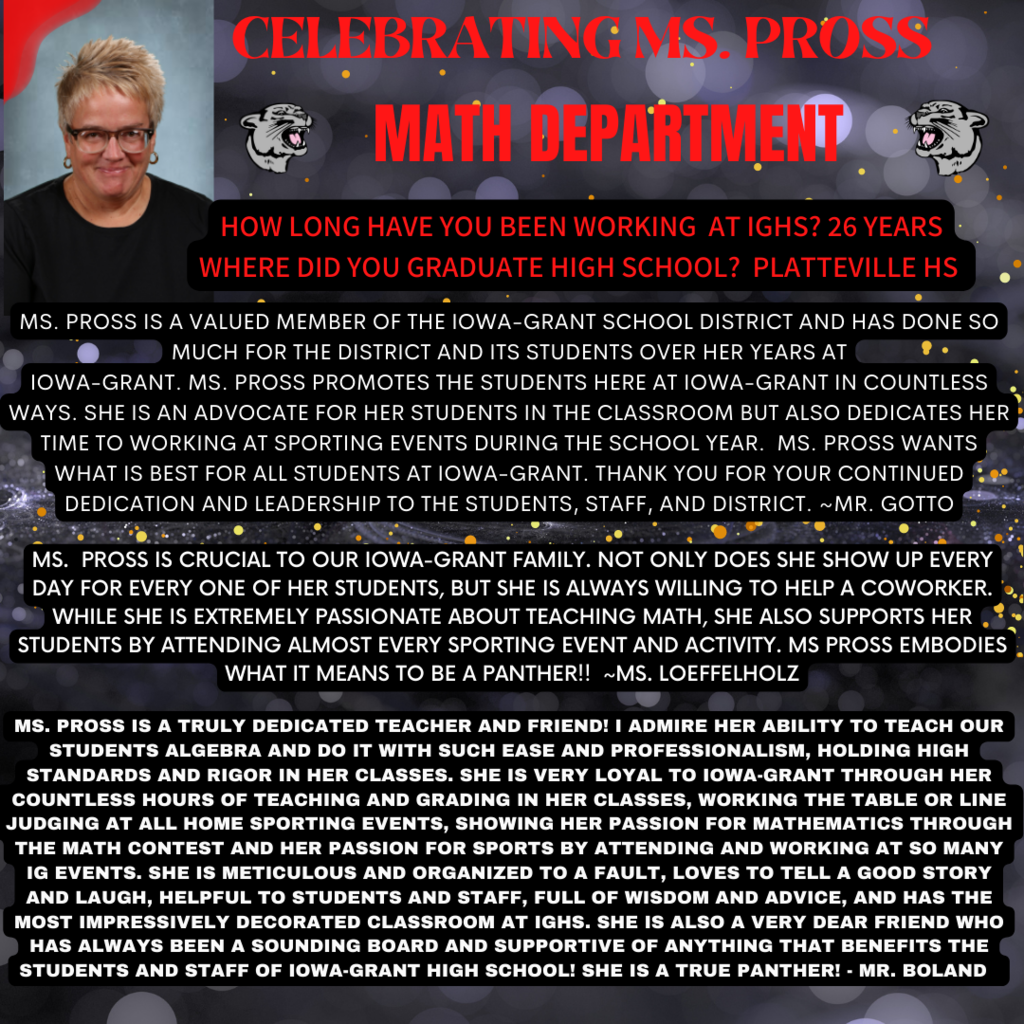 Brycen H., George L.,and Wyatt H. competed in the Math 24 contest at SWTC on Wednesday, January 25, 2023. This event is hosted by CESA 3. Math 24 is a unique math game designed to sharpen students' mental math, number sense, critical thinking, problem-solving, and pattern sensing. Offered in a tournament-style competition, students compete using addition, subtraction, multiplication, or division to develop solutions to problems that equal 24. The competition was fierce and we are thankful for the way these young Panthers represented Iowa-Grant.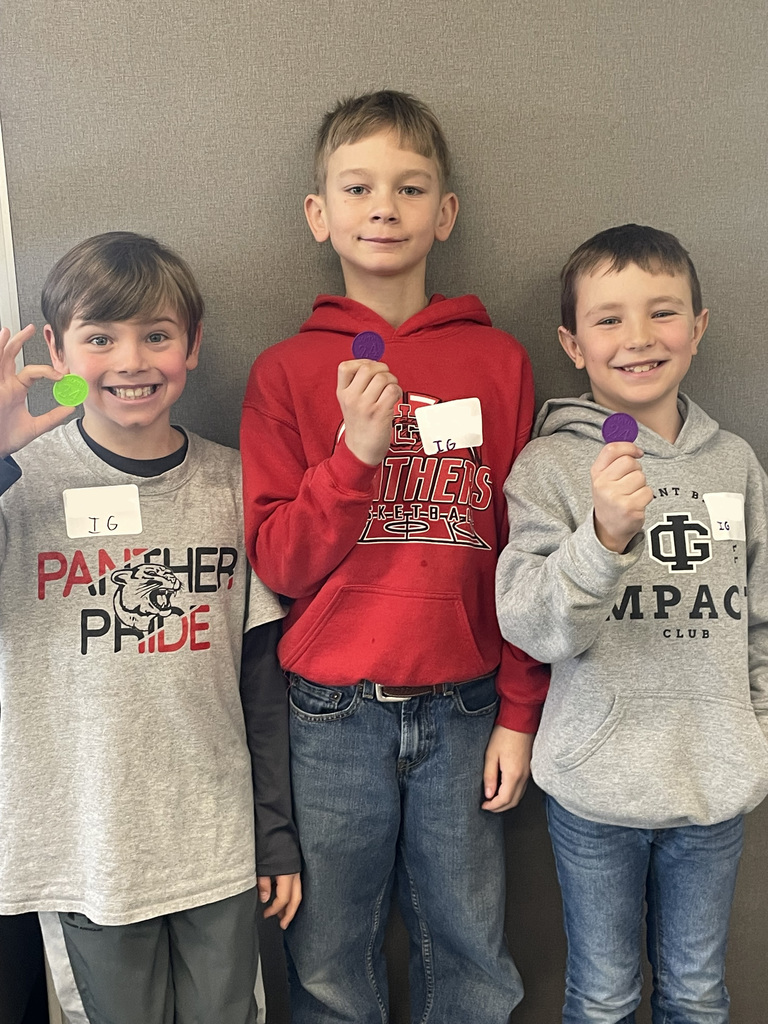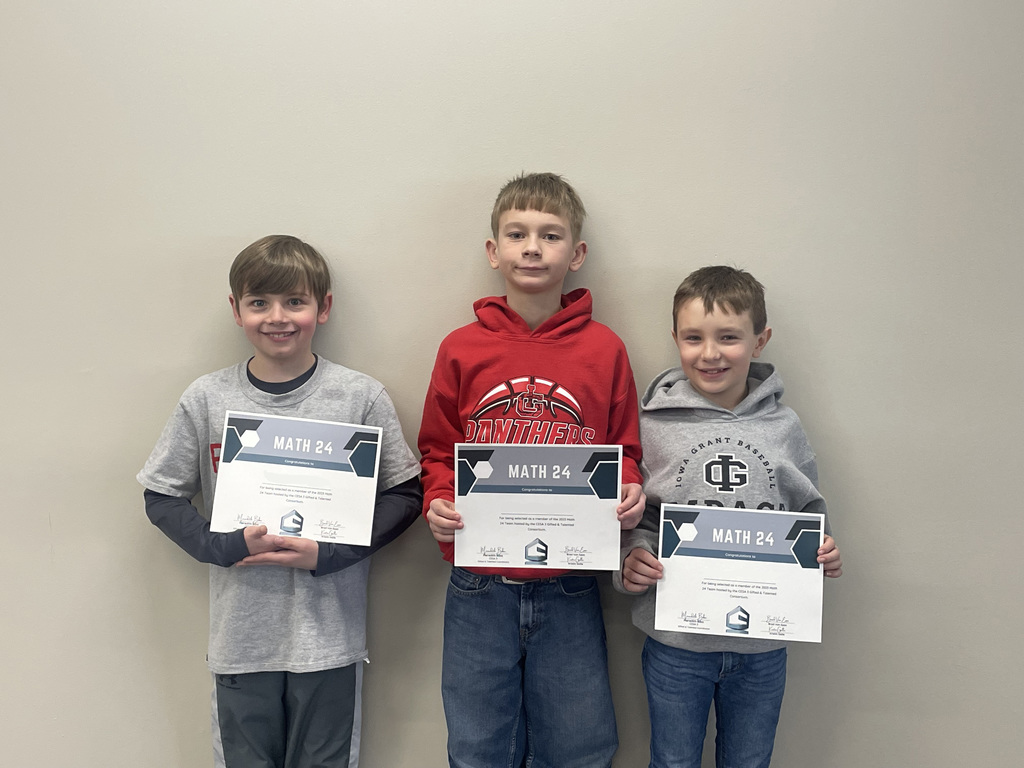 Due to road conditions, Iowa-Grant Schools will be on a 2-hour delay today. (1/26)



Great job to the Art Club students on their Northern Lights Landscape projects! The next Art Club meeting date is TBD.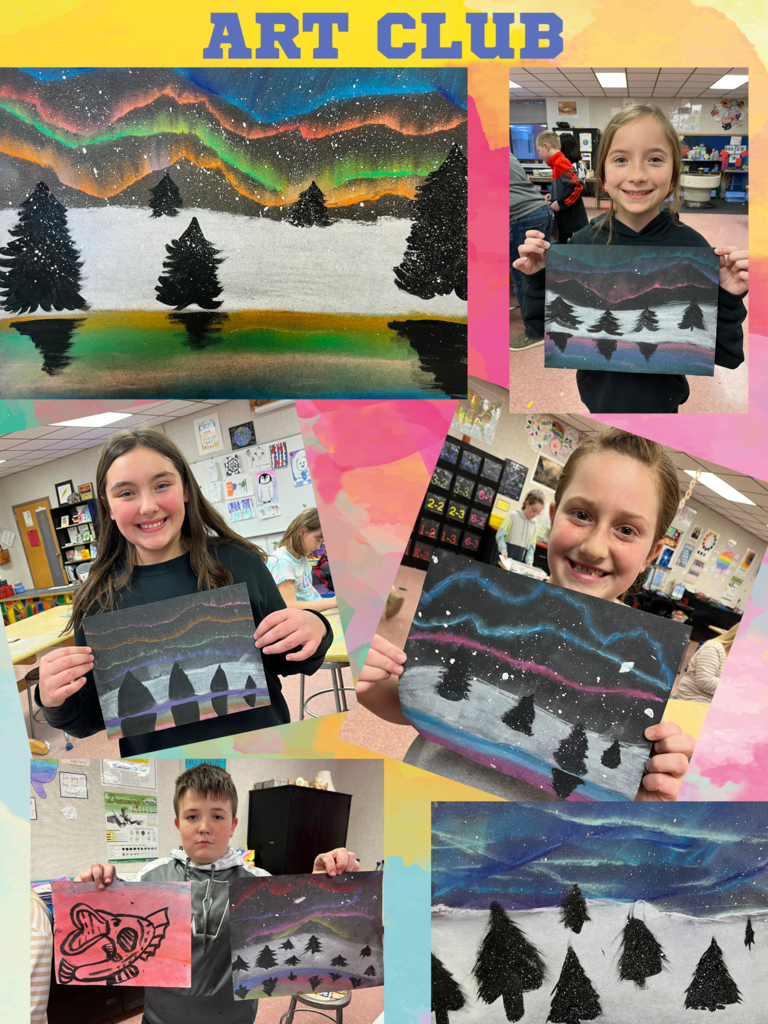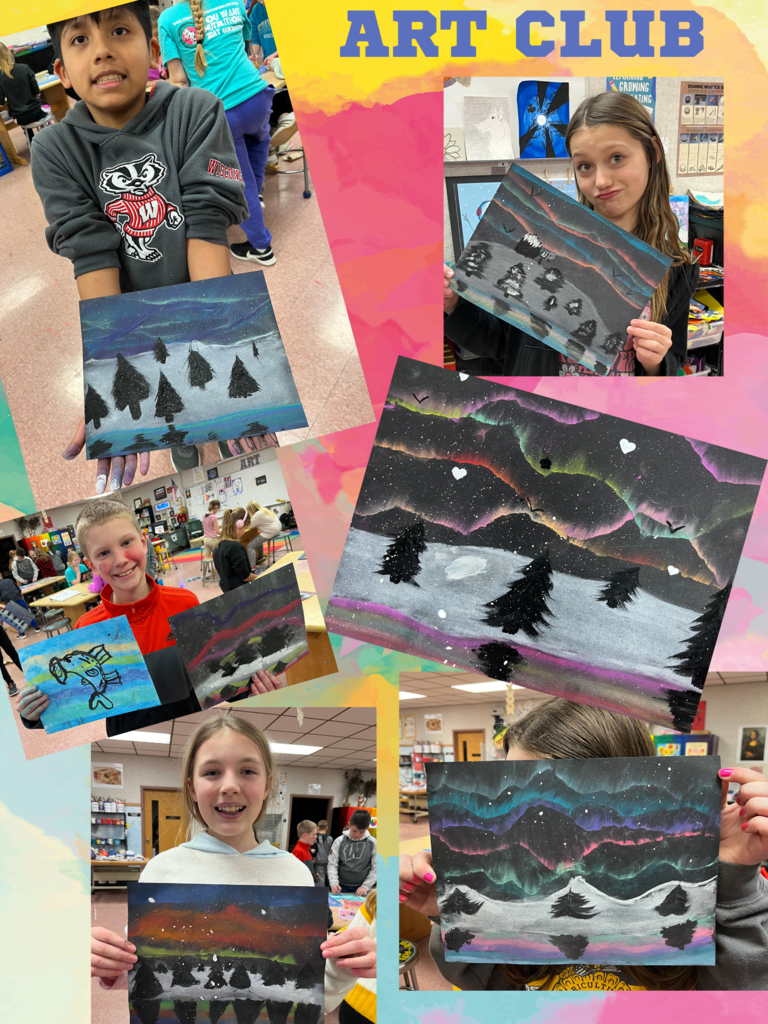 IGH Wrestling Announcement for Friday, January 27th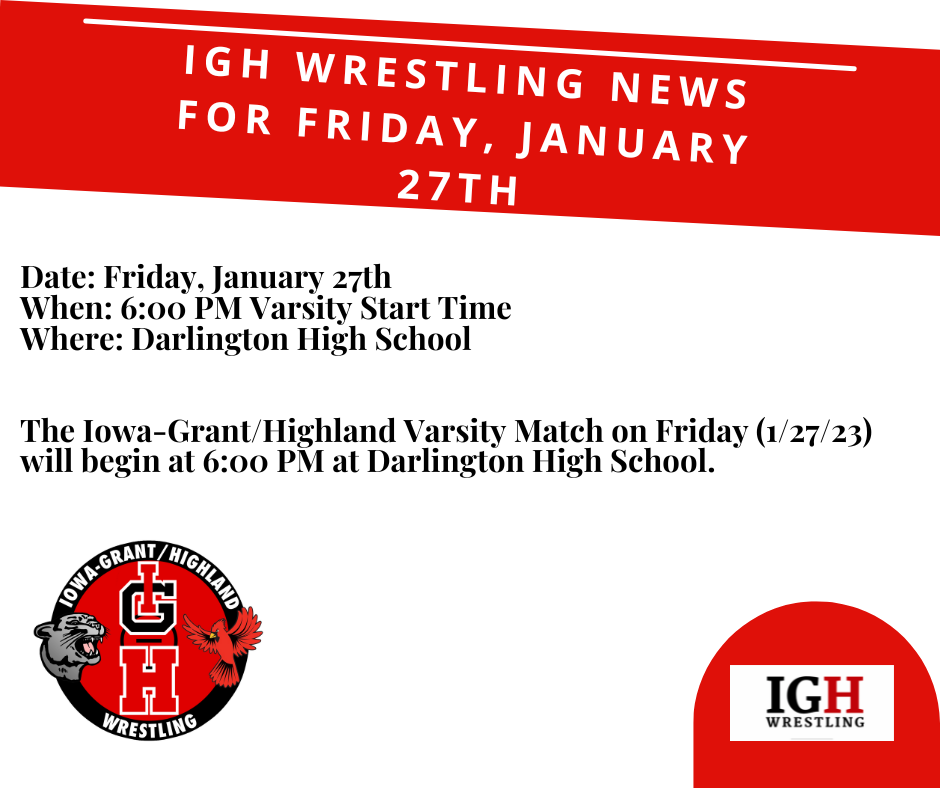 REMINDER: Art Club is today, Monday, January 23rd from 3:30-5:00 PM Pick up will be at the front of IGEMS

Celebrating IGHS Staff! Thank you for all that you do! #pantherpride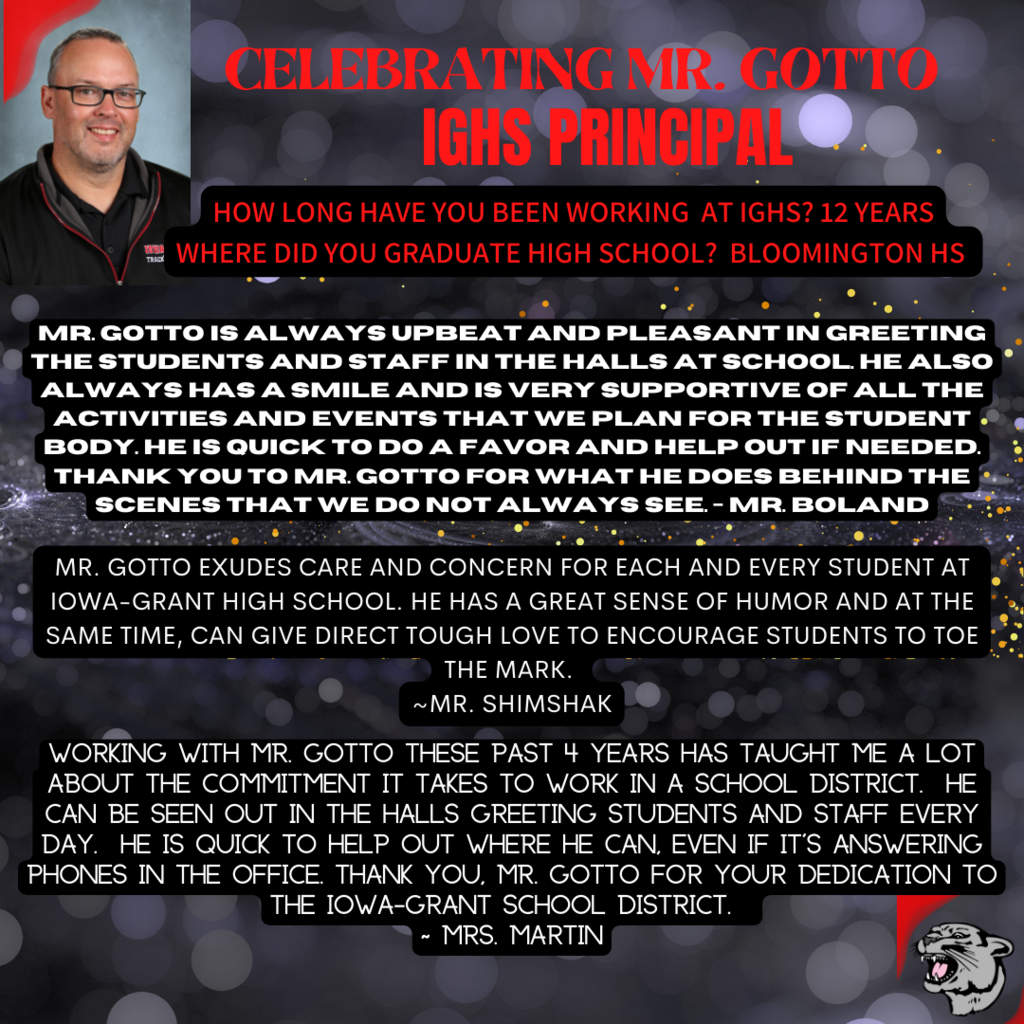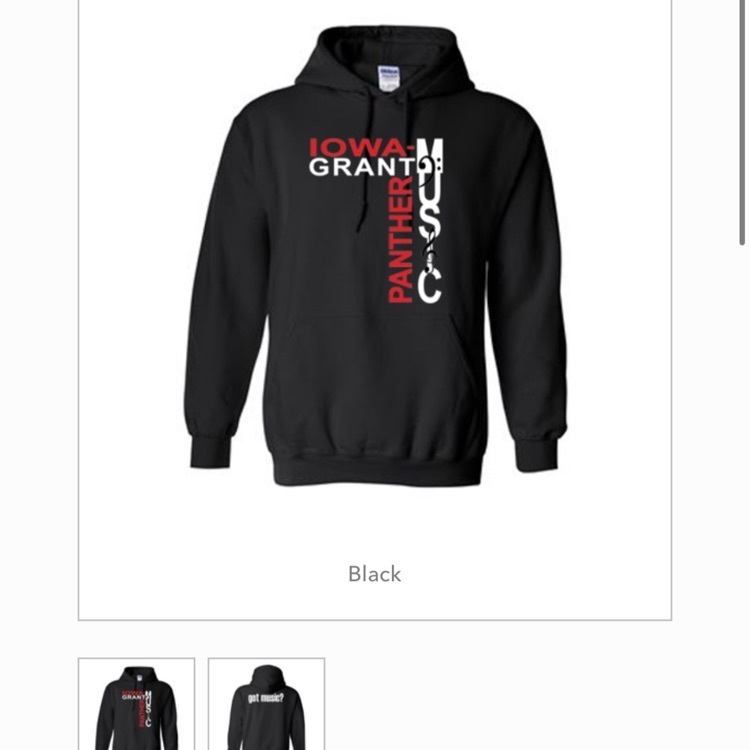 Students had to design, budget, and build their own final project in Welding Class. Great job, welders!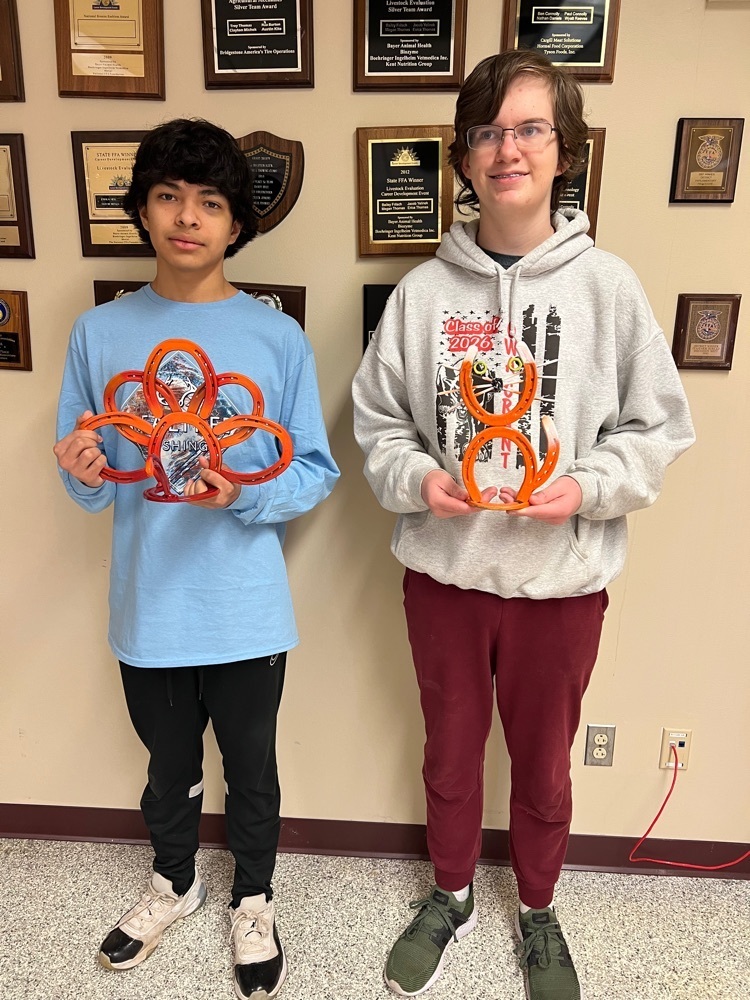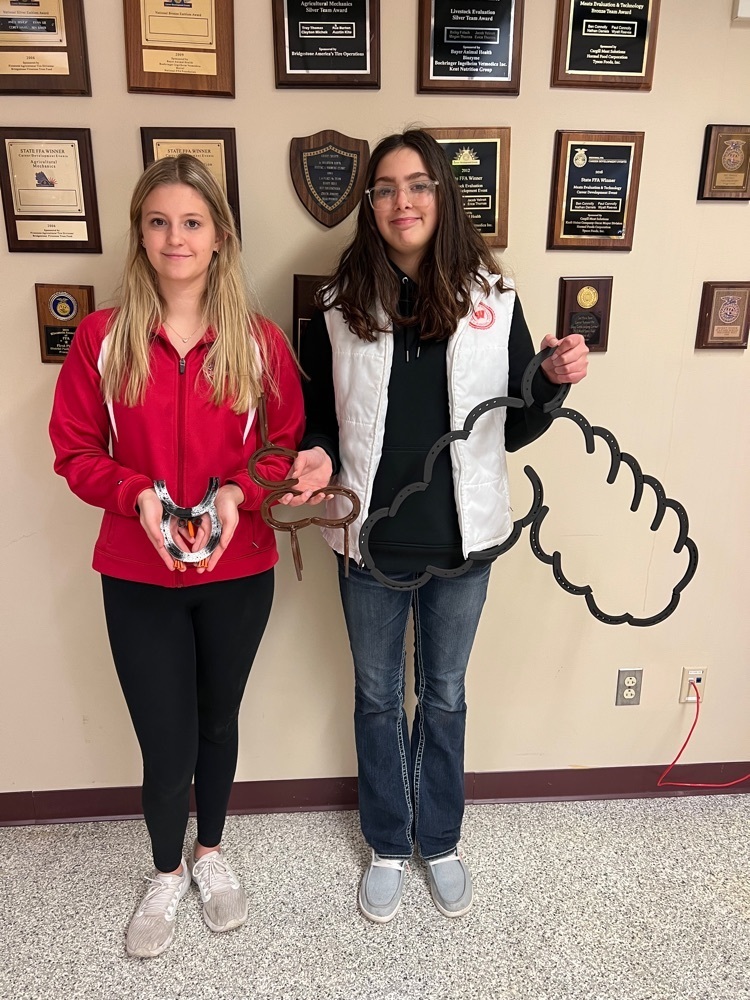 The Girls Basketball game against Boscobel tonight will still be played. It's Parent's Night tonight! Thank you Parents and Good Luck Lady Panthers!!!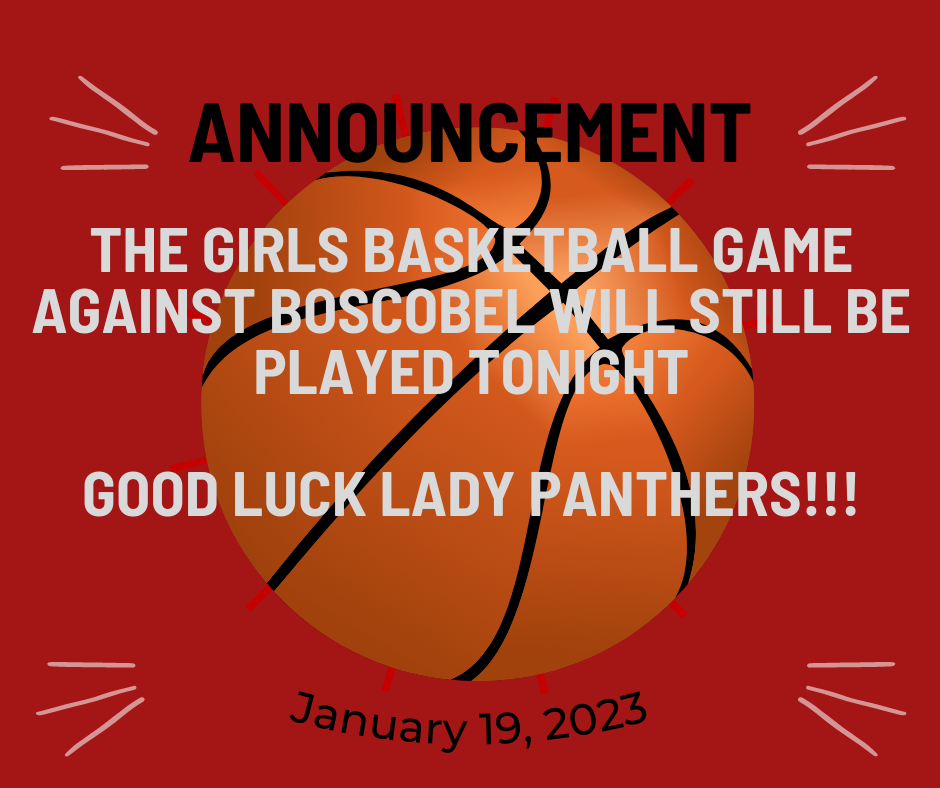 Due to conditions, Iowa-Grant School District will be operating on a 2-hour delay today. (1/19)

IGH Wrestling News! Go Panthers!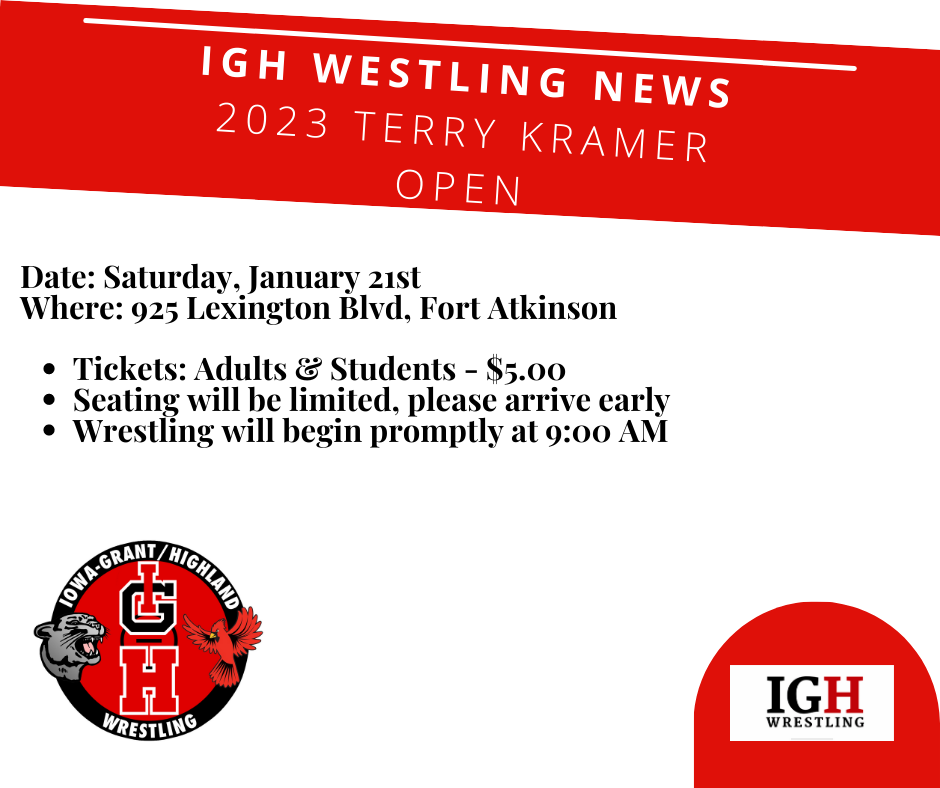 IGHS Basketball Announcements!!! Go Panthers!