It's Girls Basketball BRACKET RELEASE DAY! 🎉 For the first year of electronic seeding, we're bringing you SEEDING SHOWS for a first look at the official WIAA postseason brackets! The #RoadToTheResch is just around the corner! 🏀 SUNDAY at 2:00 pm ➡️ Seeding shows will be available for each division at
https://www.wiaawi.org/Sports/Winter/Girls-Basketball/Tournament
. Each video will be approximately 10-15 minutes in length. SUNDAY at 7:00 pm ➡️ Traditional brackets will be viewable on our website. #wiaagb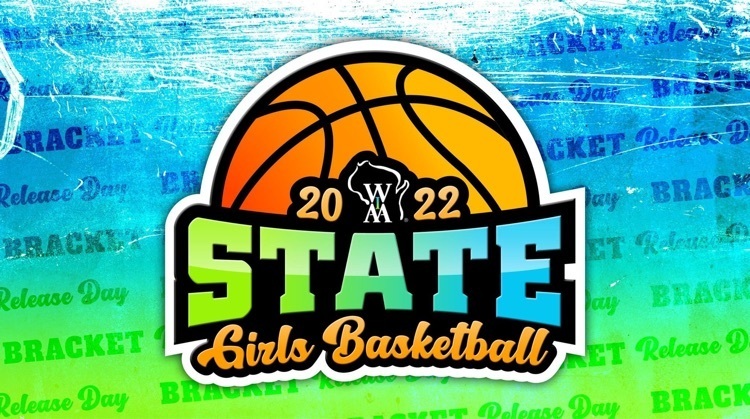 Congratulations to Mason W., Cal D., Emmerson M., Caden L., Elliot B., Jackson M., Isaac B., Jackson K., and Lucas C. These wrestling will be moving onto the Westby Sectional next week.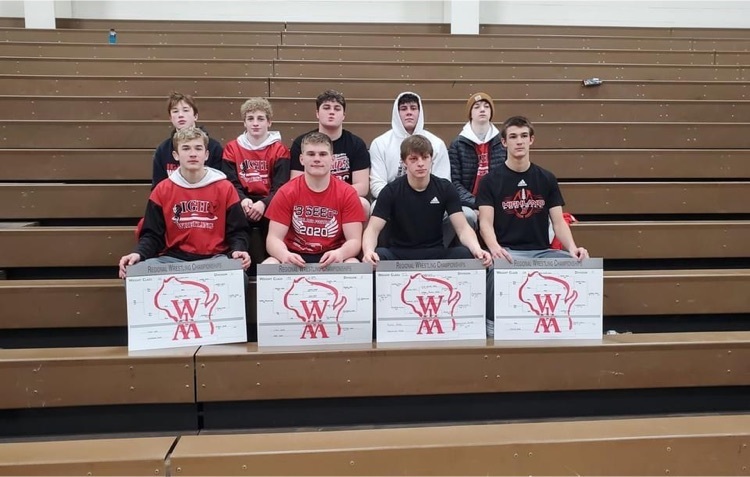 2/8/22 Weekly Top 5 from the Southwestern Conference teams. Congrats Brooklyn M. Elsa N. and Iowa-Grants Savannah V. on their individual accomplishments this week!!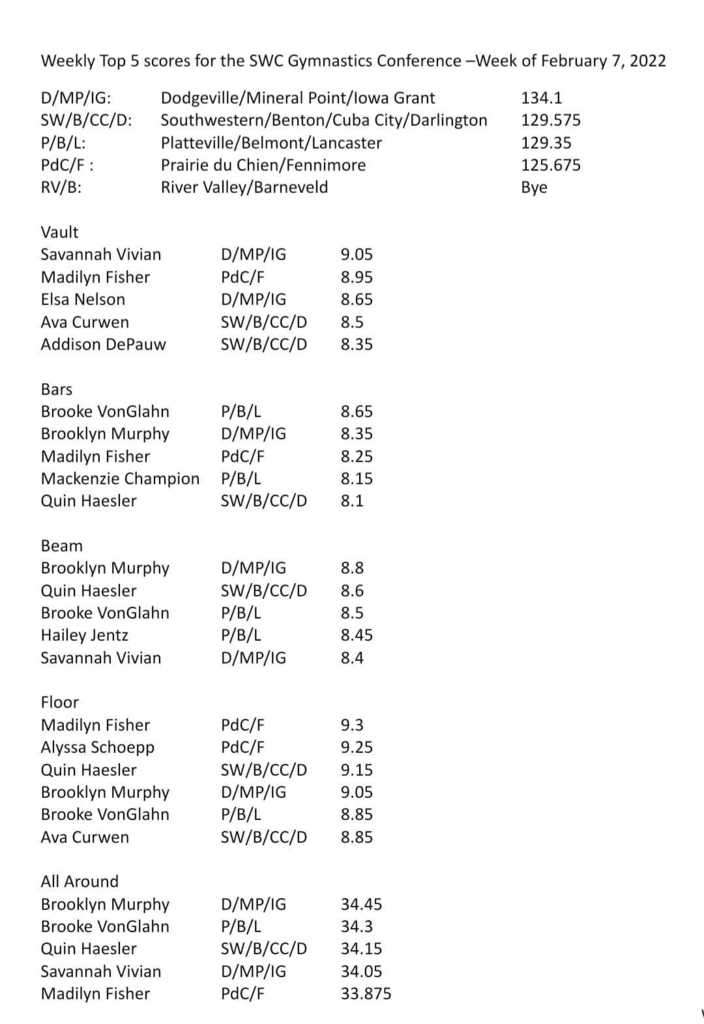 Dodge/Point/Iowa-Grant Gymnastics: From Coach Oellerich, It's been a busy last week for gymnastics. Last Saturday we held our first ever Dodgeville Invitational. Eleven teams helped us kick off this annual invite! Our girls had an awesome meet, scoring their season high of 133, lots of individual medals, and a overall 1st place win! Such an awesome way to kick off this new invite. Monday, we held our dual against Platteville/Belmont/Lancaster. They are a tough team, with a lot of talented gymnasts. We knew we were going to have to be at the top of our game to beat them. The girls did not disappoint! They tumbled harder, were more clean, and performed better than I've seen them do all season. All of this led to a win against PBL, annnnd another season high score of 134.1. The JV finished out their season on a high note as well, tying PBL with a 109.4, just .1 shy of the school record they recently set. Many of the JV gymnasts incorporated new skills into their routines on Monday, and placed well individually against PBL. Though their competition season is over, we are looking forward to having them in the gym to continue to work on new skills the remainder of the season! Great job gymnasts, on an awesome and record breaking season! Just goes to show that hard work always pays off! Monday was also the night we showered our seniors with love and congratulated them on an amazing 4 years of high school gymnastics. This team keeps growing. They continue to stay motivated and focused, still while having fun and building incredible memories. I'm incredibly proud of their commitment to their goals and to each other. They deserve every ounce of success they're receiving!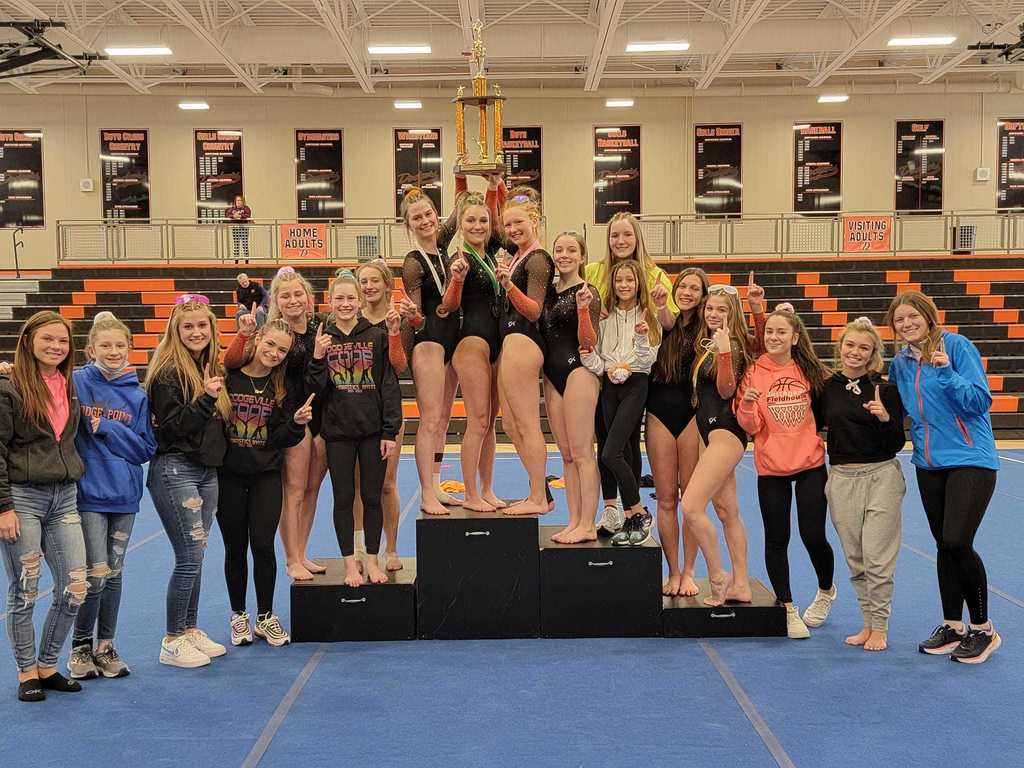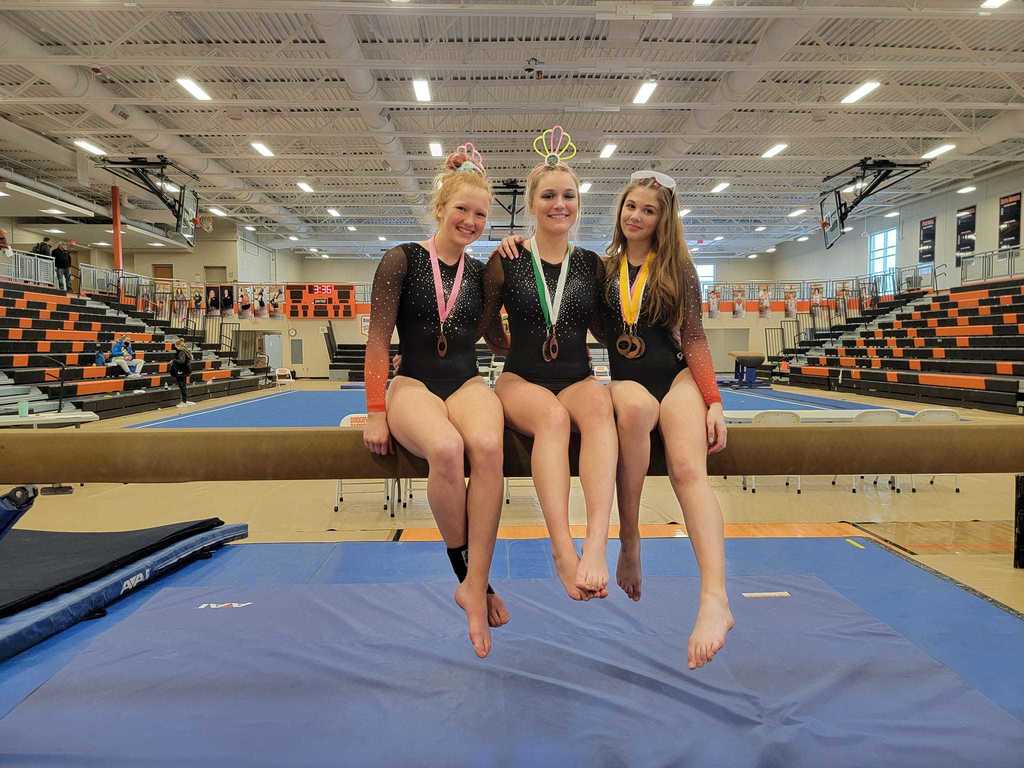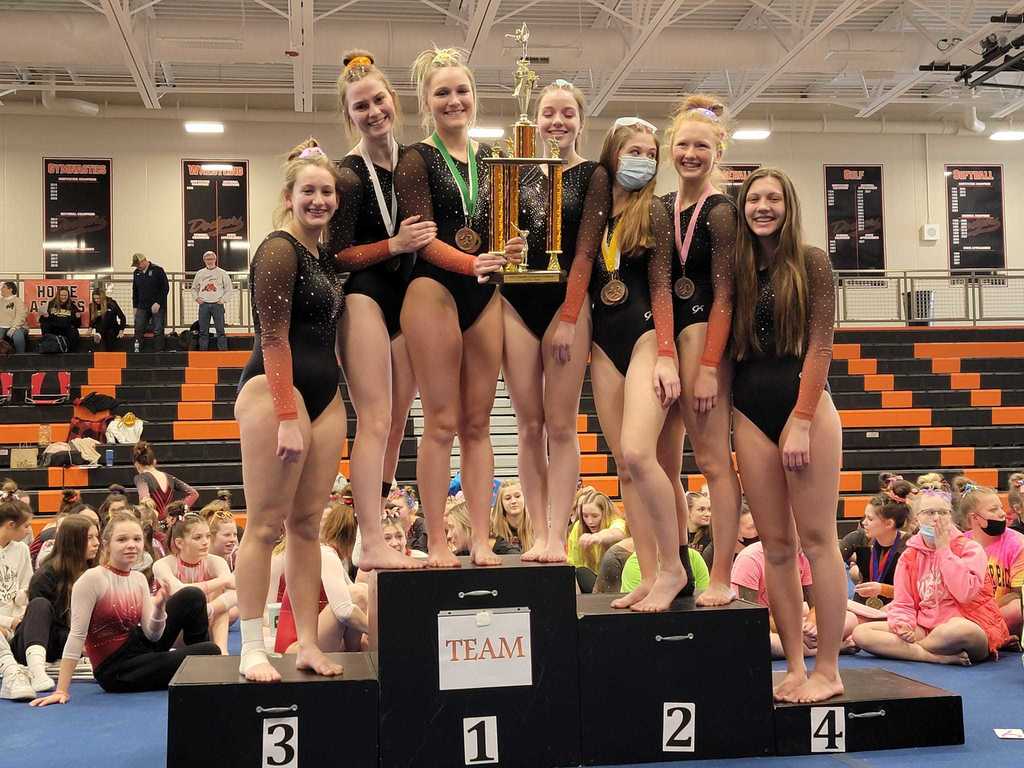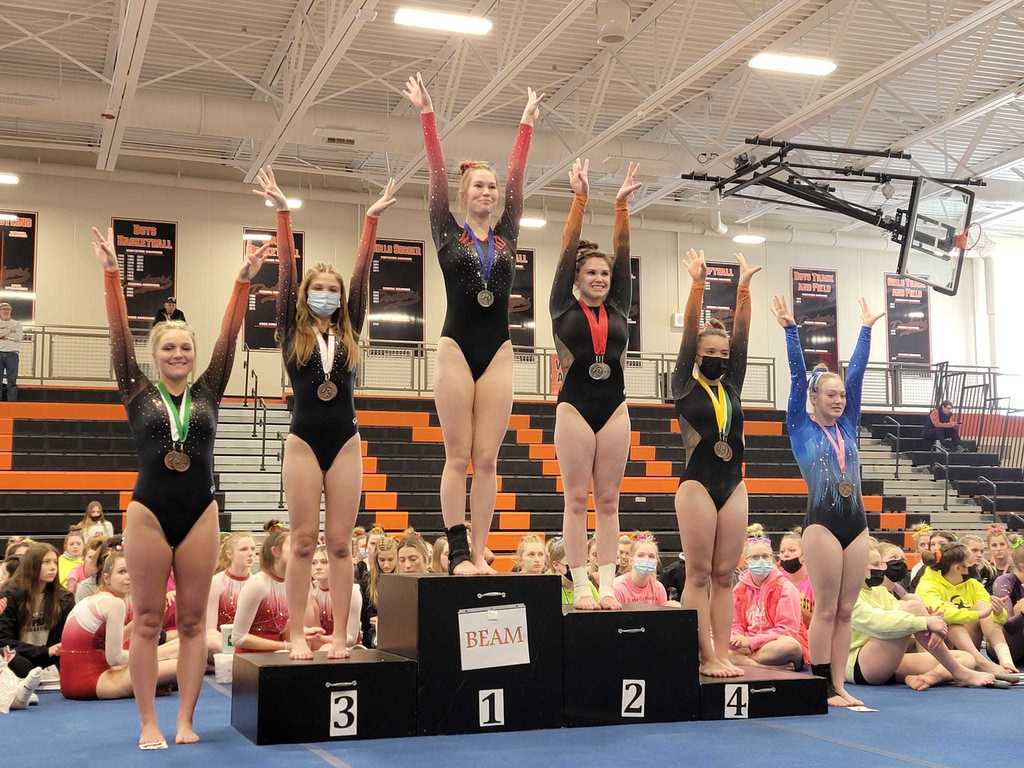 It's Regional Wrestling Saturday! 🎉 IGH is in Lancaster today with Fennimore, Boscobel, Riverdale, Lancaster, River Ridge/Cassville. Wrestling action starts 10am. Top two place winners in each weight class move on to sectionals next week. Let's go, IGH! Best of luck to our wrestlers and coaches today! WGLR 97.7 will have live radio coverage all day.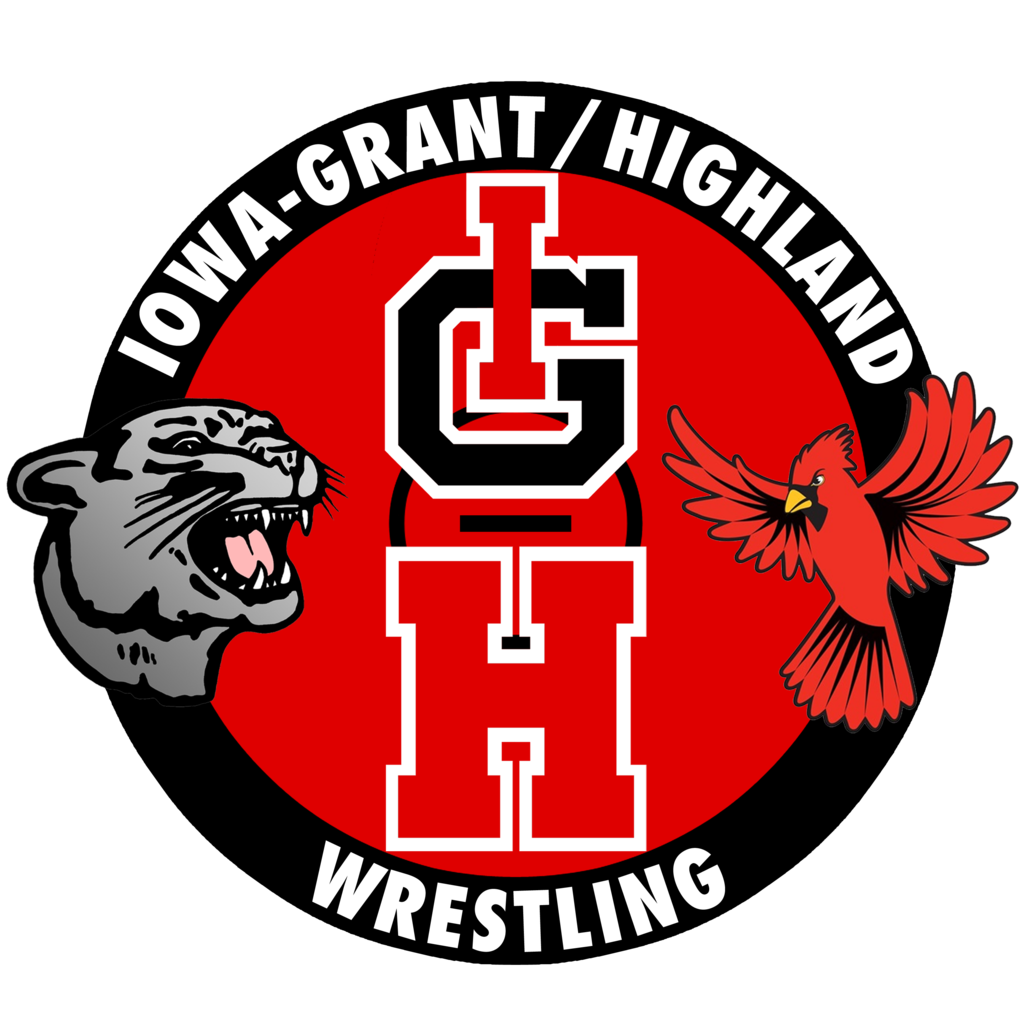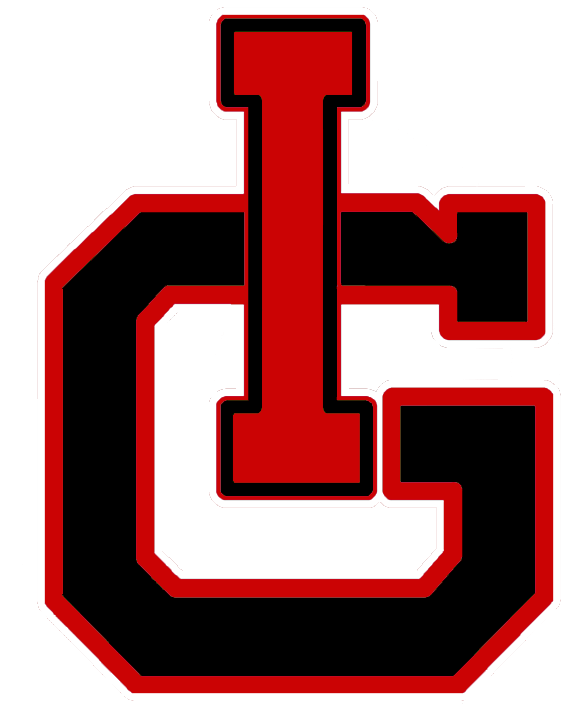 The Iowa-Grant School District will be offering developmental screenings to children in our district who are between the ages of 2 ½ and 3 1/2 who are not eligible for 4K in the fall of 2022. This screening will look at fine motor skills, speech and language development, and preschool readiness skills. Screenings will be held in the Early Childhood classroom on Friday, March 4th. If you are interested in signing your child up for a screening please call the Iowa-Grant office at 943-6313. Please let the office know if you have concerns about your child's development when you call to set up the screening. We look forward to seeing you soon!

Iowa-Grant Theatre Club presents: Johnny Appleseed! At IGEMS, July 18-23, 2022 from 8:30 am- 12:30 pm. If you would like your child to participate in this musical please plan to register your child on Monday, February 21, from 5:00-6:00 in the IGEMS library (snow date Feb. 28). We will have spots for the first 60 children with paid registration. The cost will be $40.00 per student. (Checks can be made out to Iowa-Grant Theatre Club) If you have questions please email Mrs. Rolli at
jrolli@igs.k12.wi.us
, Ms.Breuer
dbreuer@igs.k12.wi.us
or Mrs. Mayne at
hmayne@igs.k12.wi.us
. We look forward to working with your children and bringing the joy of musical theater to Iowa-Grant! P.S. If you are interested in hosting the directors at your home or know of someone who has two available bedrooms please contact us! Thanks!

The Panther Packs program is in need of donations to keep our backpacks full! We are in need of easy meals such as mac and cheese cups, chef boyardee cups, individual cereal boxes, fruit cups, and snacks such as granola bars and individually packaged crackers. Thank you for your generosity!
Today we spotlight another office lady who wears many hats well-- our IGEMS secretary, Mrs. Hasburgh!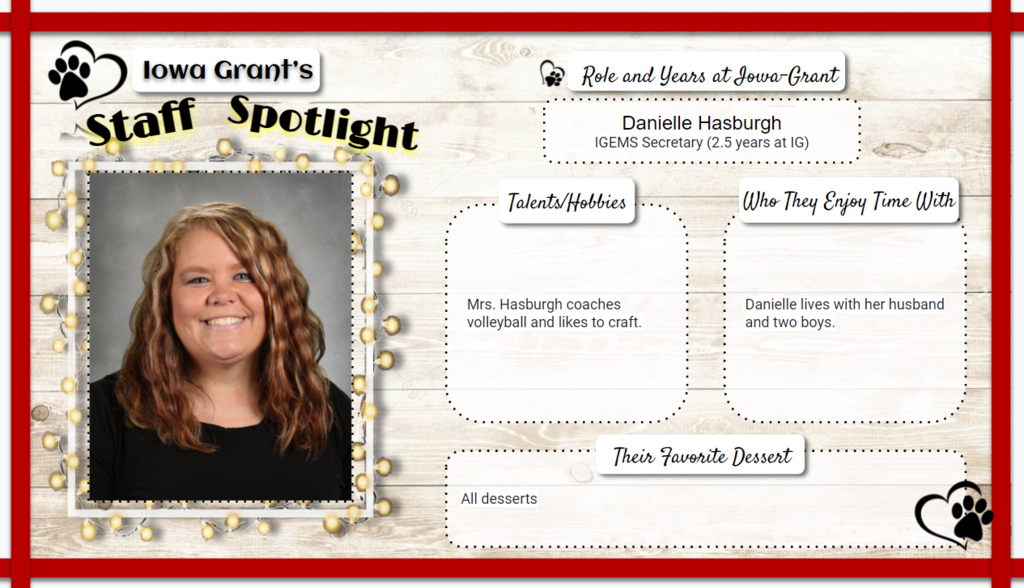 If you have an IGEMS student, you may hear this friendly voice on the phone. Day 17 of our staff features is Mrs. Kennicker!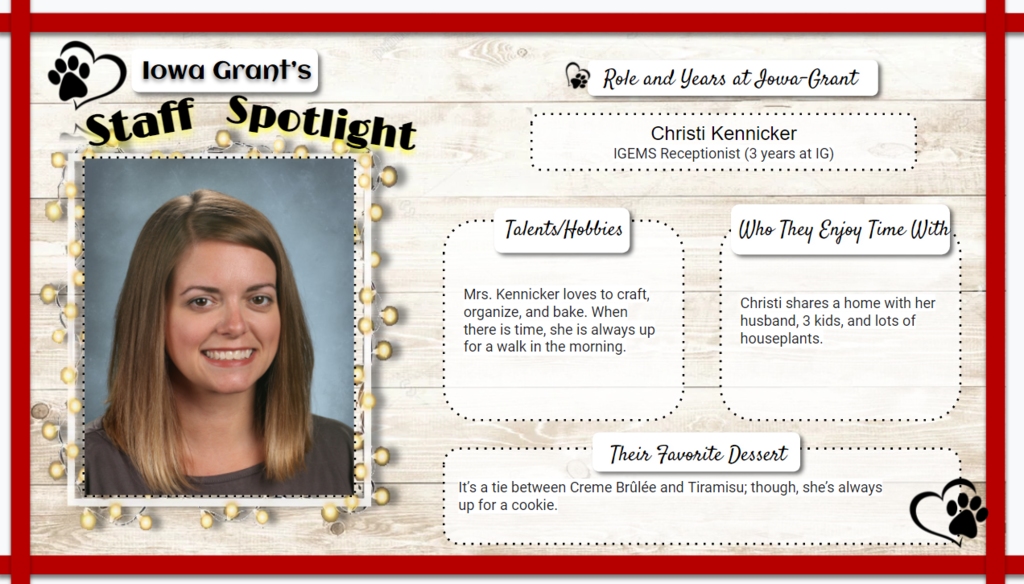 For day 16 of getting to know our staff, we'll feature a teacher that's been at IG 16 years!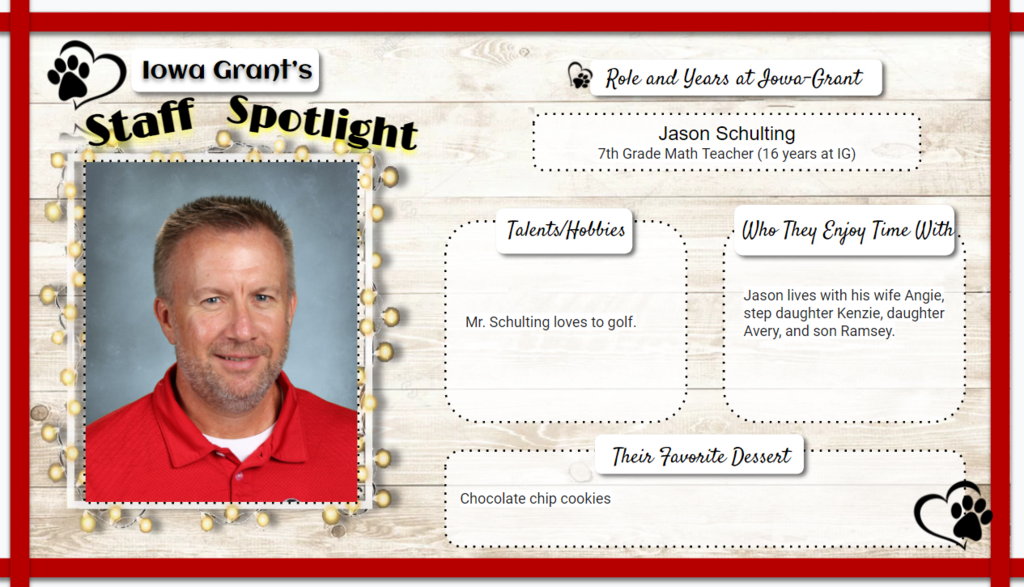 February is Career & Technical Education Month. Our Panthers will do great things after high school! #PantherProud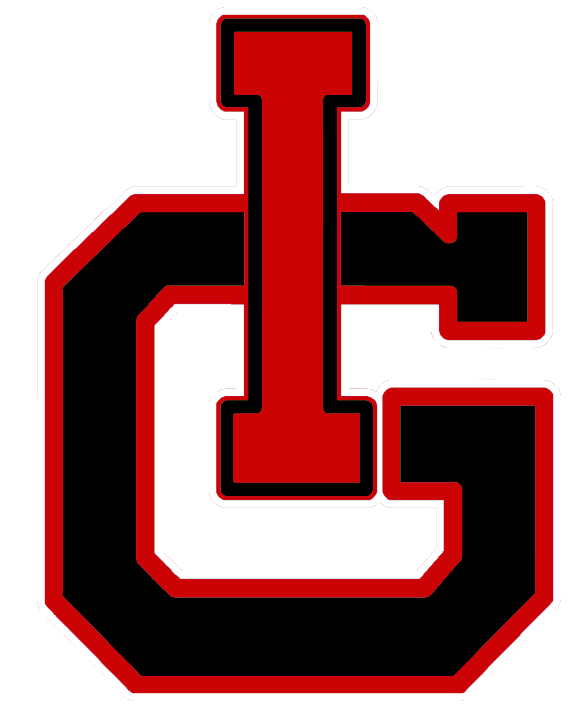 Day 15 of highlighting our great staff-- Mrs. Mayne!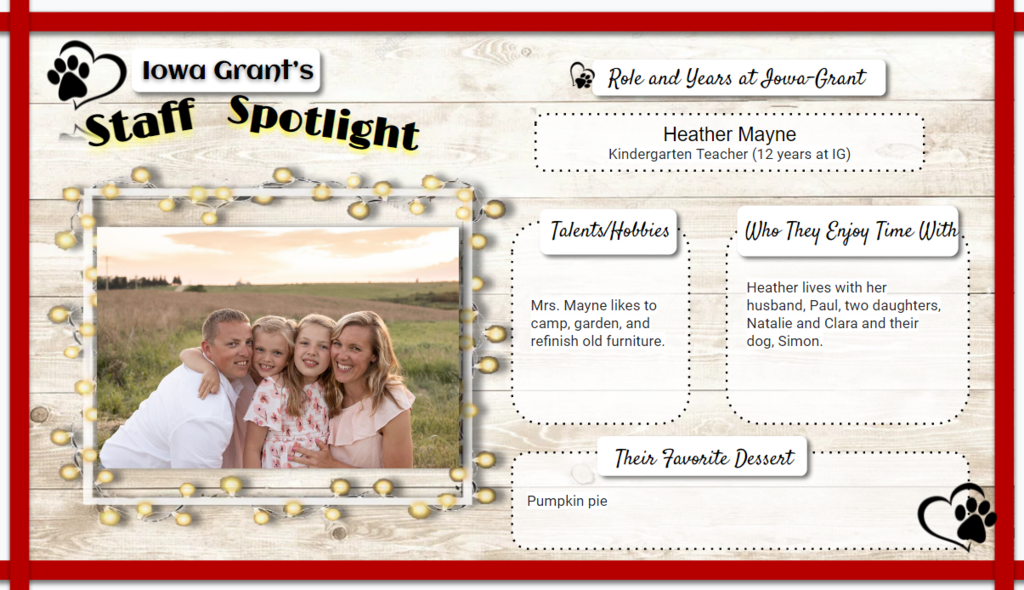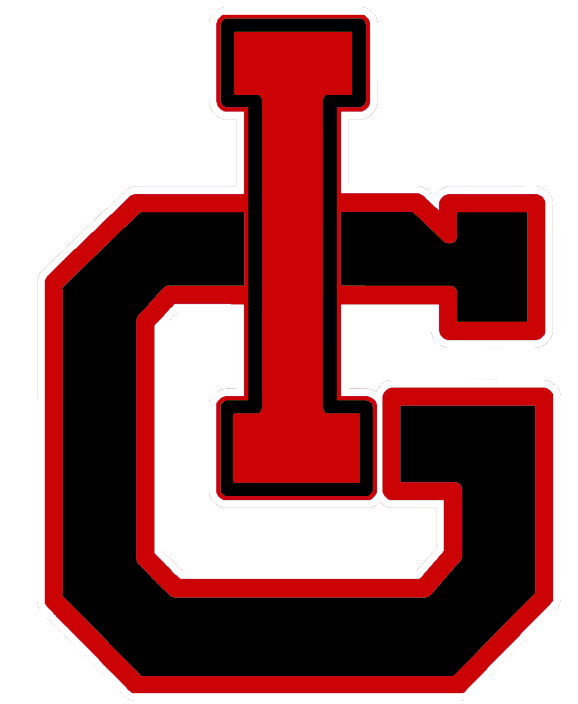 A newer face at IGEMS-- Mrs. Gallagher!